Notre Dame Preparatory School and Marist Academy purchased a church adjacent to their existing campus, with a vision of bringing the elementary school, which was located five miles away, closer to the main campus. After careful programing, code and building review, it was decided that the existing 5,000 sq. ft. church would be converted into a library, kitchen, multipurpose/gymnasium and administrative spaces. It was decided to use modular construction for the new 13,000 sq. ft. 12 classroom addition. A connector lobby was built on-site creating a seamless connection of the modular addition and renovated church.  Construction on this phase was completed in 2013.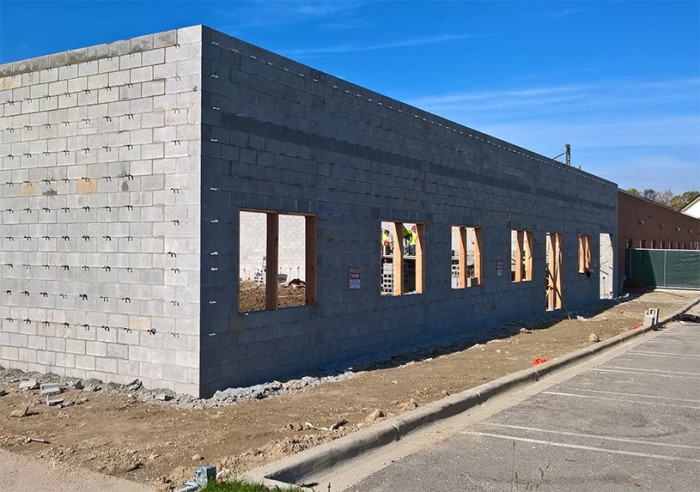 Construction on the second expansion of Notre Dame Prep Marist Academy started in the Fall of 2016. The 7,200 square foot expansion is expected to be completed in the Spring of 2017.  This $1.1 million project includes six more new classrooms, a new restroom, and a new entrance/exit to accommodate the significant increase in enrollment since the school moved the elementary school closer to the main campus in 2013.  Since the move, enrollment has increased by 45%, creating a need for more space.
Click here to read more about the project in the Oakland Press.