The ceremony to launch construction of the new 16,500 ft. facility was held on the site of the former headquarters located at 34505 32 Mile Road in Richmond. That aging complex was recently demolished to make room for the new $2,735,000 facility that is scheduled to be completed in June 2017. The new headquarters will house four to six ambulances, operations and administrative staff, and the SMART Community Transit Fleet of eight small buses.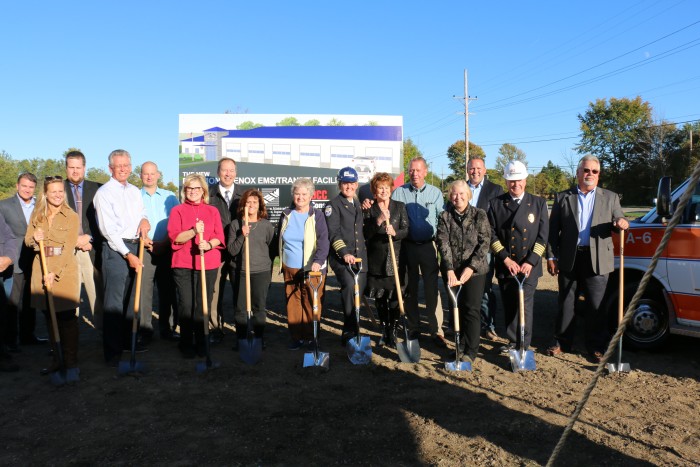 RLEMS is a municipally-owned Ambulance Authority, and their shared service has been providing E.M.S. to northern Macomb County since 1975. Richmond Township and Lenox Township are the joint owners of the authority, and they are also contracted to serve the Cities of Richmond and Memphis, the Village of New Haven, and Ray Township in Macomb County. They also serve Casco, Columbus, Riley and Wales Townships in St. Clair County, and answer more than 3,800 emergency calls each year.
In partnership with SMART, RLEMS provides bus services for the residents of Armada Township, the Village of Armada, and the Cities of New Baltimore, Richmond and Memphis, and the townships of Lenox, Ray, Macomb, and Chesterfield. This successful program provides over 34,000 rides annually to seniors, people with disabilities, and low-income riders going to work.
A host of local dignitaries were on hand, including Congresswoman Candice Miller, Jeff White, Chief of Emergency Medical Services, Robert Cramer, SMART Deputy General Manager, Fred Barbret, SMART Community Ombudsman, Lyle Wynn, AEW Professional Engineer, Senior Project Engineer, Jason Arlow, AEW Senior Project Architect, and Jason Orchard, Project Manager, DCC Construction, Inc.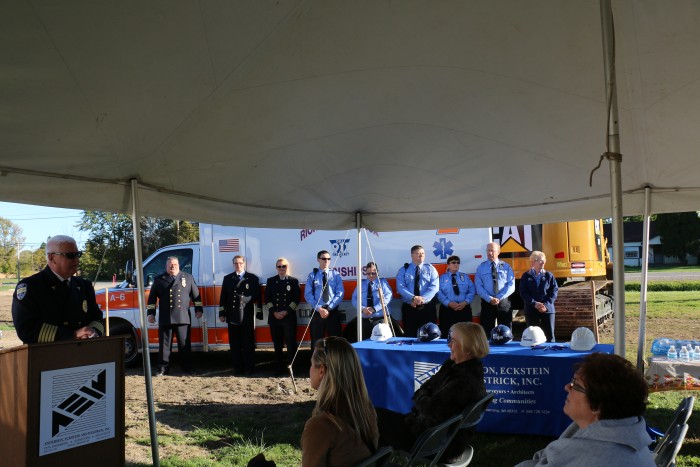 AEW is the Architect and Engineer, DCC Construction is the General Contractor, SMART is the Financial and Operating Partner, and Richmond-Lenox EMS is the owner of the project.