The University holds annual "Summer Career Camps" for high school students highlighting "Engineering and Computer Science," "Career Exploration," "Health Care Professions," and "Criminal Justice." AEW once-again hosted the "Engineering and Computer Science" section at our Shelby Township headquarters offices this morning with 21 students and three Camp Coordinators participating.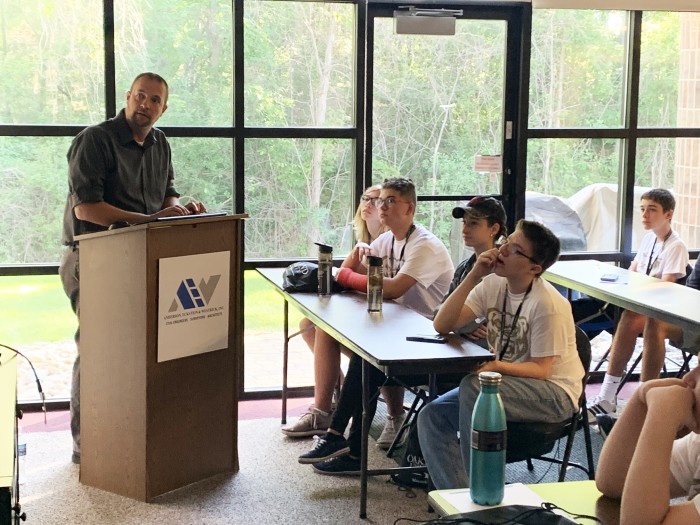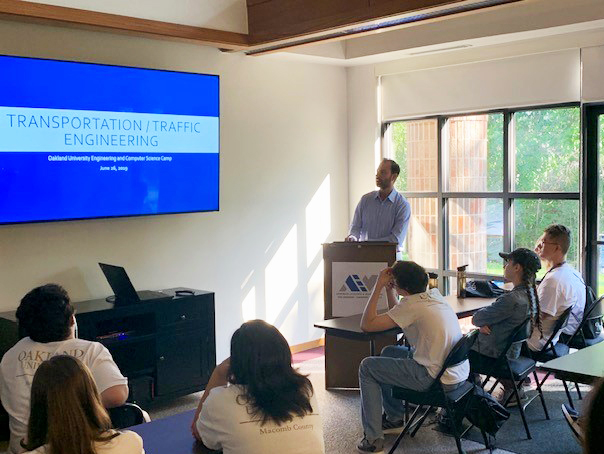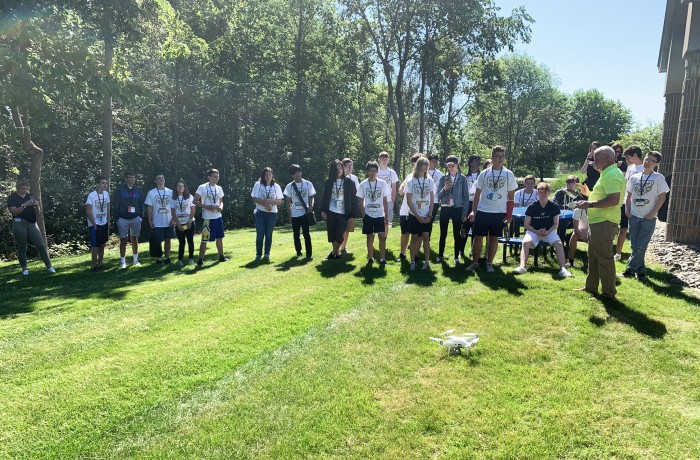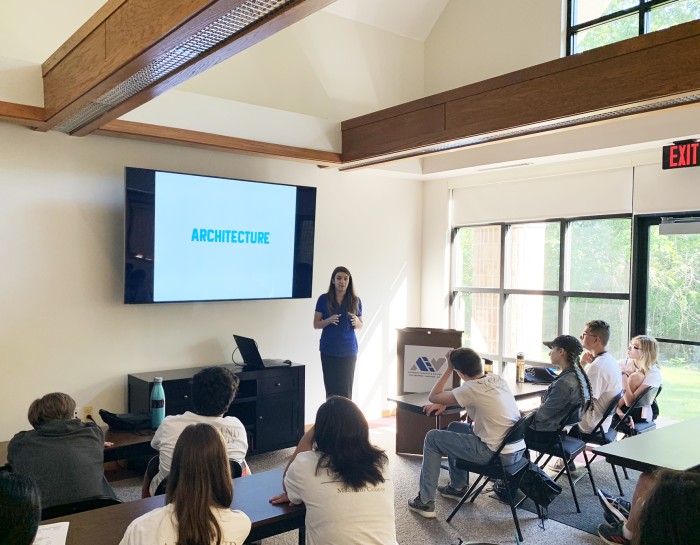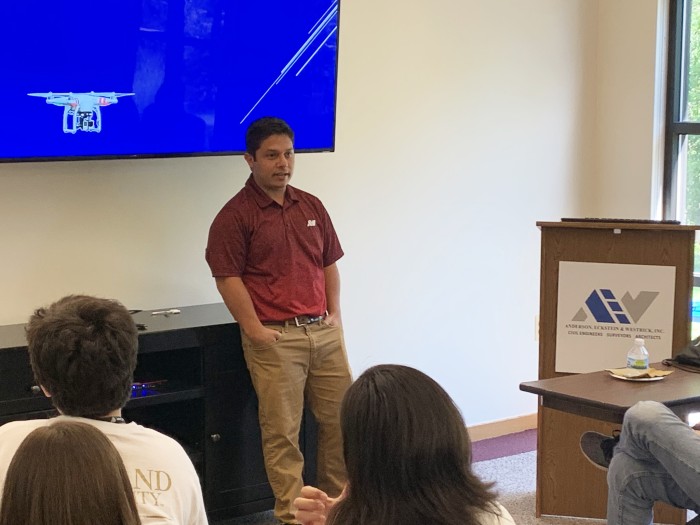 The students were chaperoned by Camp Coordinators Tricia Ashman and Chelsea Watterworth, and Associate Camp Coordinator Rebecca Robbins, and per the university's marketing material, the camps are designed to "offer you a glimpse into emerging and in-demand careers so you're prepared for your future, it will be your best-ever summer learning experience." To learn more about the program, visit www.Oakland.edu/careercamps.
Our team of presenters included AEW President & CEO Steve Pangori, GIS Coordinator Jeff Miller, Senior Project Engineer Mike Vigneron, Graduate Architect Brandy Chirco, Senior Project Engineer Juli Sala, and Certified Survey Technician Mike Leonard, and they each gave presentations on the many facets of "Civil Engineering." These included Geographic Information Systems (GIS), Traffic Engineering, Architecture, Roads, Parking Lots, Water and Wastewater applications, and Survey, including the role of Drones in the process.
The students were introduced to the various career opportunities, the educational requirements, had some snacks, observed a popular drone demonstration, had a great Q & A time, and each also received a small take-home package of AEW swag.