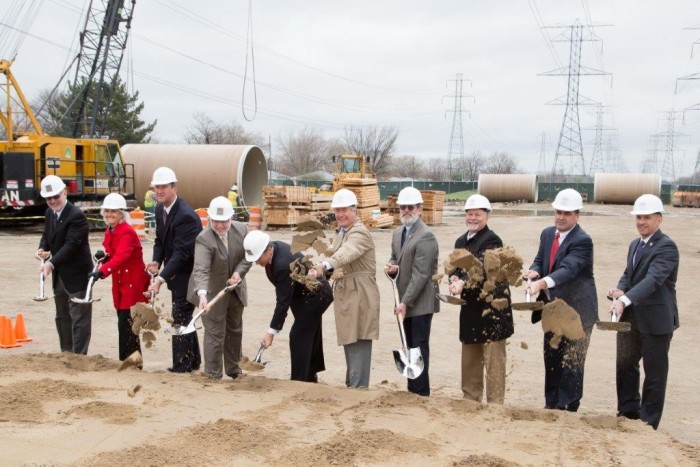 Drain Board members, contractors and engineers, including AEW Executive VP Gordie Wilson, officially break ground for Contract 4 of the OMID project.
AEW was an important member of a team recently recognized by Trenchless Technology magazine for their significant efforts in rehabilitating the Oakland Macomb Interceptor Drain (OMID) following a catastrophic collapse that occurred in 2004.
The team's work on the $160 million project earned them Trenchless Technology's "2016 Trenchless Technology Project of the Year for Rehabilitation."
The magazine annually recognizes and awards projects at a national level in both "New Installation," and "Rehabilitation" categories, and this is the first time AEW has been recognized for this honor. The magazine's criteria includes projects that "feature trenchless applications of horizontal directional drilling and pipe relining." The second place winner in the Rehabilitation category was the "Eldorado Springs Canyon Pressure Pipe Rehabilitation" project in Lafayette, Colorado.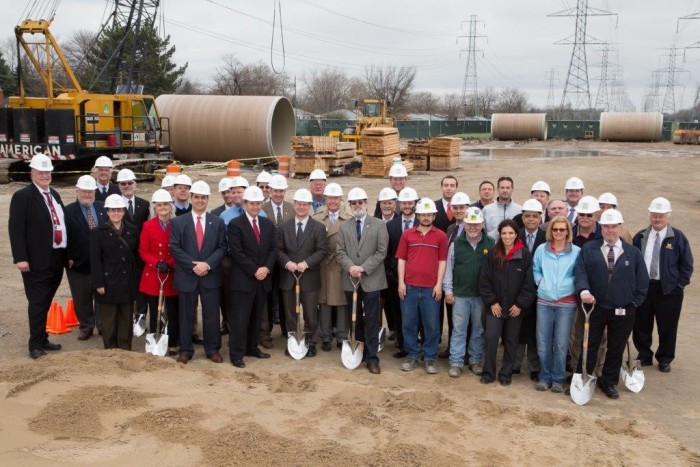 Drain Board officials and design project team members, including Mike Gregg, Deputy Director of the Michigan Department of Agriculture and Rural Development offices, Anthony Marrocco, Macomb County Public Works Director, and Jim Nash, Oakland County's Water Resources Commissioner at the ground breaking ceremonies.
While the OMID rehabilitation work that earned the award began in 2009, and was completed in July 2016, AEW continues to participate in the ongoing efforts designed to ensure that this important sewer system is maintained and serviceable for the thousands of Oakland and Macomb residents who depend on it for their daily living.
The project included OMID sewer system pipeline from 8 Mile to 23 Mile, and was awarded in six contract for four segments of work. The system serves approximately 833,000 residents, ranges in diameter from 42 inches in of the upstream extremities, to 12.75 feet in the southern half of the system, and reaches depths of 110 feet in depth in some locations. The project also qualified for, and received, $17 million in "Principal Debt Relief, Stimulus Funding Revenue" from the federal government that was also "forgiven" by the government.
Contracts #1 and #2, Segment One, involved construction and installation of flow control and access structures at six points along the sewer system located in Sterling Heights and Warren.
AEW was responsible for Control Structure #5 for this segment of the project, and we handled all phases of design, survey, and observation.  This segment also included installation of a new variable speed drive pump and related equipment at the Northeast Sewage Pumping Station in order to accomplish dewatering to facilitate the work at the southern end of the OMID tunnel.
Contract #3, Segment Two of the project included leak sealing and spot repairs in the lower 10 miles of the system in Warren and Sterling Heights.
Contract #4 was for lining approximately 26,500 lineal feet of tunnel with glass fiber polymer mortar pipes, with four sections of the OMID system between Metropolitan Parkway and the Northeast Sewage Pump Station, located south of 8 Mile Road.
Contract #5 involved intermittent lining and internal spot repairs to the northern half of the MOD sewer system, which extends through the communities of Sterling Heights, Utica, and Shelby Twp.
Contract #6 was for intermittent lining and internal spot repair to the OMID PC1-11A Interceptor from Dequindre Road to Utica Road, generally along M-59 in Shelby Township and the City of Utica.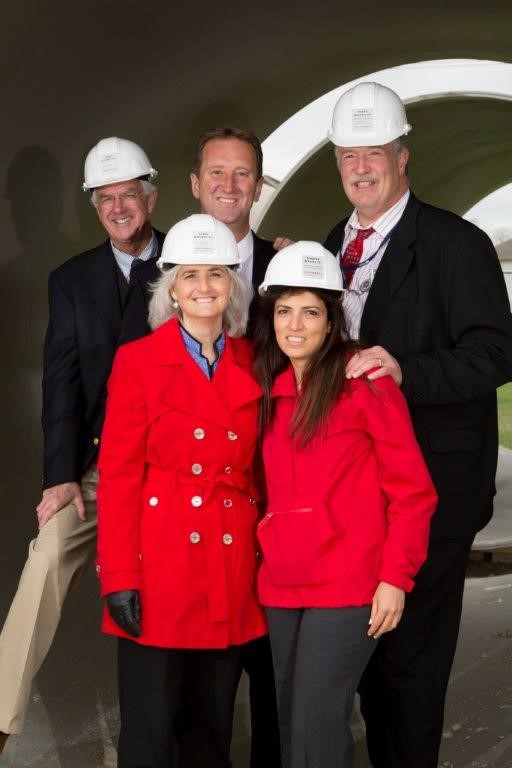 NTH Consultants, Ltd. served as the Prime Engineer on this huge project, and AEW, Inc., Applied Science, Inc., FK Engineering Associated, OHM Advisors, and Spalding DeDecker rounded out the consulting engineering team.
AEW's Project Team included:
Gordon Wilson, PE, CFM, EXW-Principal Engineer, served as Project Manager
Aseel Putros, PE, CFM-Senior Project Engineer, Lead Engineer
Jeffrey Allegoet, Team Leader, Lead Engineer
Lou Urban, PE-Senior Project Engineer, served as Resident Engineer
Kevin Zauel, PE-Senior Project Engineer, served as Structural Engineer
Survey Team Members served as the projects Surveyors
This group, with substantial support from other AEW team members, participated in the design process of all four segments, which was completed in a very compressed time frame, and Gordie, Aseel and Kevin served on the evaluation team that selected the HOBAS pipe that was used to line the system.
The project involved more than one contractor, and Resident Engineer Lou Urban provided overall contract administration, and he will continue to work on the overall project through December 2016. He takes pride in the fact that despite the large number of consulting firms, contractors, and agencies involved in the project, there was significant teamwork and professionalism among everyone who participated.