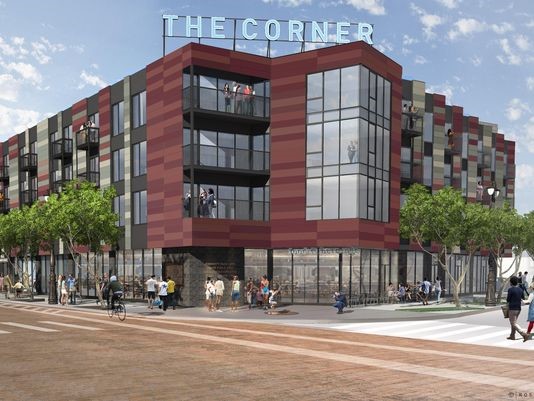 Rendering of the market at "The Corner," a $30-million mixed-use project that will fill in the final piece of the old Tiger Stadium site in Detroit. (Photo: Rossetti)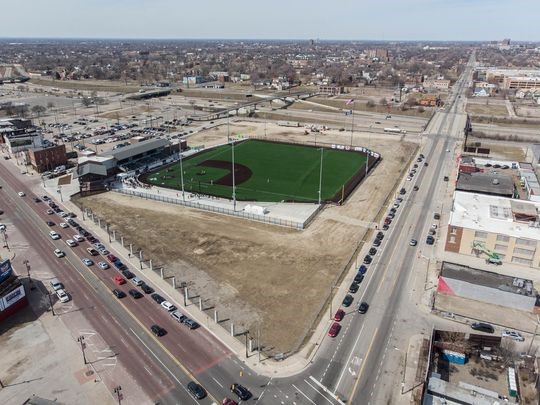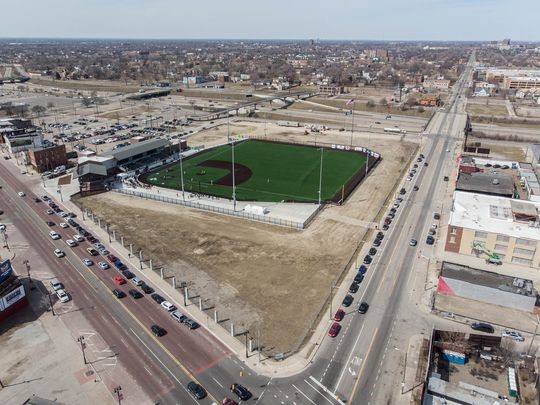 Aerial view of the corner of Michigan and Trumbull in Detroit, the site of "The Corner," a $30-million mixed-use project that will fill in the final piece of the old Tiger Stadium site. (Photo: Larson Realty Group)
Headed by developer Eric Larson of Larson Realty Group, the mid-rise project will feature 111 rental apartments, including studio, one- and two-bedroom units, and about 26,000 square-feet of retail fronting Michigan Avenue at Trumbull.
Residential housing will include 20 percent affordable housing units, which are eligible for people whose earnings amount to about 80 percent of the area median income. About 60 percent of the retail space will be provided at 50 percent of market rental rates.
The project consists of a four story apartment building.  A site built podium (first floor) steel-framed structure containing retail tenant and support space will have a three-story modular apartment consisting of wood construction built on top of the podium, for a total of four stories. The 111 unit apartment building will have three site built stairwells and one elevator.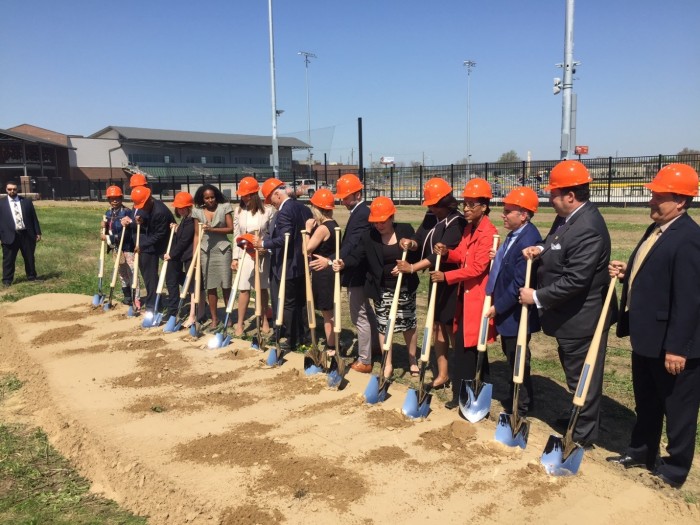 Groundbreaking ceremonies were held for long-awaited "The Corner" project on May 8.
Note the distinctive custom-made shovels with baseball bat handles made especially for the event.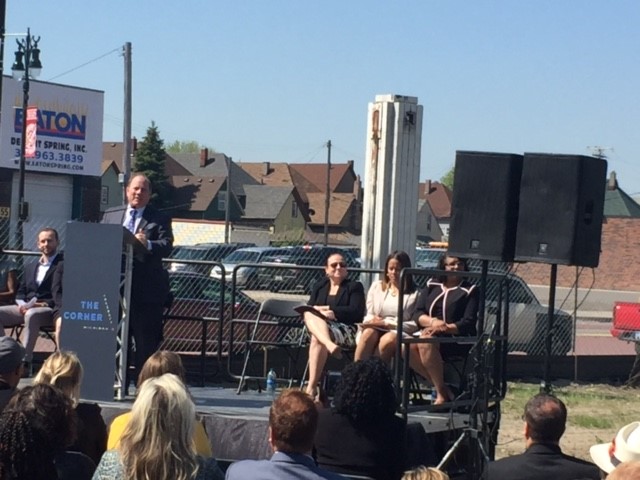 Detroit Mayor Mike Duggan, along with a number of officials, participated in the groundbreaking ceremonies.
AEW provided mechanical, electrical, plumbing and structural design and drafting of the three-story modular portion of the building for Champion Commercial Services, the fabricator of the modular apartments.  AEW and Champion Commercial Services also worked alongside the Architect of Record, Rossetti, who provided the overall design including the podium, exterior envelope and project oversight.
The team at AEW is a proud partner and honored to participate in this dynamic venture.