The Michigan Chapter of the American Public Works Association (APWA) has awarded the "Clinton River Trail Amenity Improvements Project" their prestigious "Project of the Year" Award in the category of "Quality of Life Less Than $1 Million."
AEW served as the Primary Consultant, and AEW's Michael D. Smith, PE, served as our Project Manager on this very special project. We provided contract administration and inspection duties on behalf of the Public Agency, the City of Rochester Hills. We coordinated with the Primary Contractor and all sub-contractors to ensure the project was constructed according to plans and specifications, and also provided project updates to the participating communities to keep everyone up-to-date on the project activities.
We partnered with the project's Public Agency, the City of Rochester Hills, Allen Schneck, PE, the city's Directorof Public Services, and the Primary Contractor, J. Ranck Electric, and their Project Manager, Justin Thielen onthis project that is very beneficial to the users of the Clinton River Trail (CRT) system.
Quoting from the Nomination Form: "The APWA Michigan Chapter Public Works Project of the Year Award was established to promote excellence in the management and administration of public works projects by recognizing the alliance between the managing agency, the consultant/architect/engineer, and the contractor who, working together complete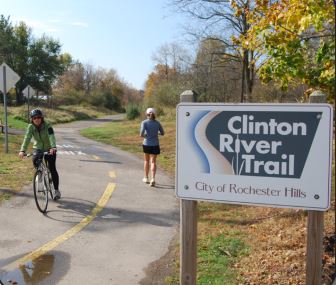 public works projects."
The CRT is a multi-use, non-motorized, rail-trail that extends across 16 miles of Oakland County, through suburban, urban and rural portions of Metro Detroit's northern suburbs. The trail follows a former rail line once known as the Michigan Air Line that traverses the cities of Sylvan Lake, Pontiac, Auburn Hills Rochester Hills and Rochester. The trail connects with the West Bloomfield Trail to the west, the Macomb Orchard Trail to the east, and the Paint Creek trail branches off to the south.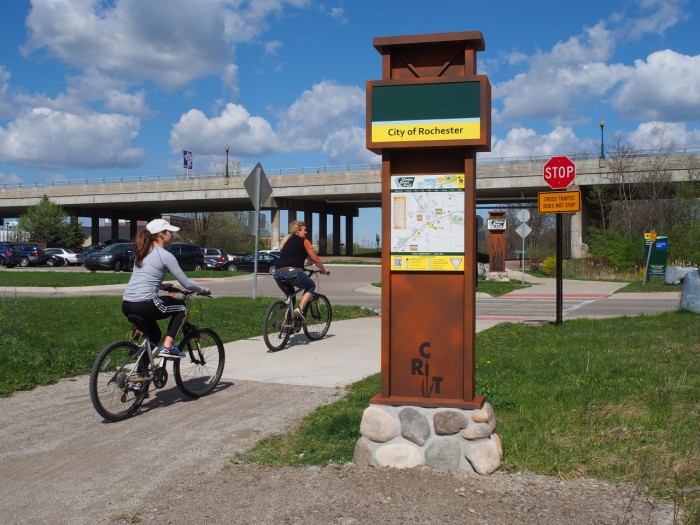 In 2015 the cities of Auburn Hills, Rochester Hills and Rochester, along with the local organization, Friends of the Clinton River Trail (FCRT) formed an exceptional partnership and received a Michigan Dept. of Transportation/Southeast Michigan Council of Governments (MDOT/SEMCOG) Transportation Alternatives Program (TAP) Grant. The grant, paired with local match funding, aided in providing consistent regulatory signage at each road crossing within the three communities, as well as many other necessary amenities.
The amenity improvements also included informational kiosks, interpretive signage, bike racks, shade shelters, picnic tables, trash receptacles and pavement markings, all with the goal of providing both safety and additional recreational non-motorized transportation opportunities along the much-used corridor. They also helped to give the CRT a consistent "look and feel" to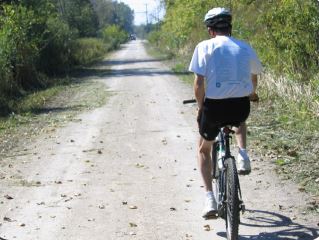 distinguish it from the other trails in the region.
AEW Executive Vice President Scott Lockwood shared, "Our Team at AEW was honored to be chosen to participate in this important project, and honored again to be chosen for this very special award. We thoroughly enjoyed working with all the other partners in making these much-needed CRT amenity improvements a reality."