Kyle, right, pictured with another volunteer, and a local family who was thrilled to be able to move into their new homeprovided by Kyle and his team along with the "Casas Por Christo" organization.
AEW Senior Project Engineer Kyle Seidel, along with 35 other men from Faith Lutheran Church in Troy, recently participated in a three day mission trip to Juarez, where, together with local support through the "Casas Por Christo" organization, the team built three, three-room homes for local families who were very happy to have a new home to move into and call their own.
The teams are responsible for their own funding, which includes the cost of the material to build the home, travel, lodging and meal expenses, and local "Casas Por Christo" staff and volunteers work in the local community to secure the sites, perform logistics duties, vet the families, and provide the necessary credentials to make the volunteers trips and success possible. AEW and Thrivent Financial contributed funds to support their efforts, and make it all possible, and to date, the organization and their volunteer workers have built 5,000 homes for families in need.
Kyle and his team were willing volunteers, and despite living and working in less than ideal conditions, they had great success, and, yes, he would do it again, and encourages others who enjoy helping others, to join in as well.
The finished product, viewed from the front, of one of three, three-room homes built by the volunteers in their three-day "labor of love."
Side view of new home constructed by the Faith Lutheran Church volunteers.
Volunteers, a local family, along with a "Casas for Christo" local representative.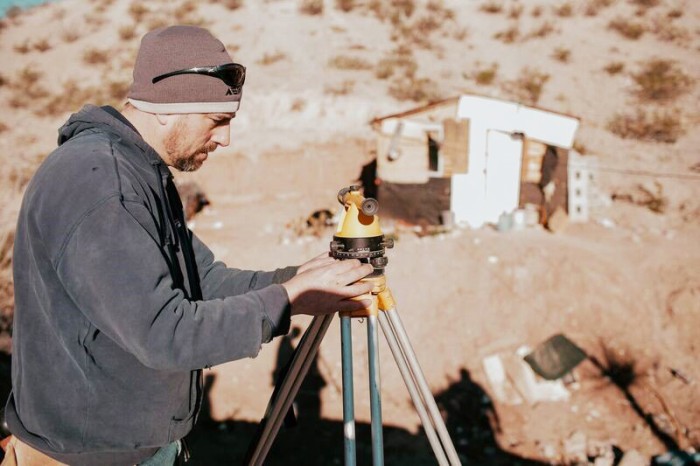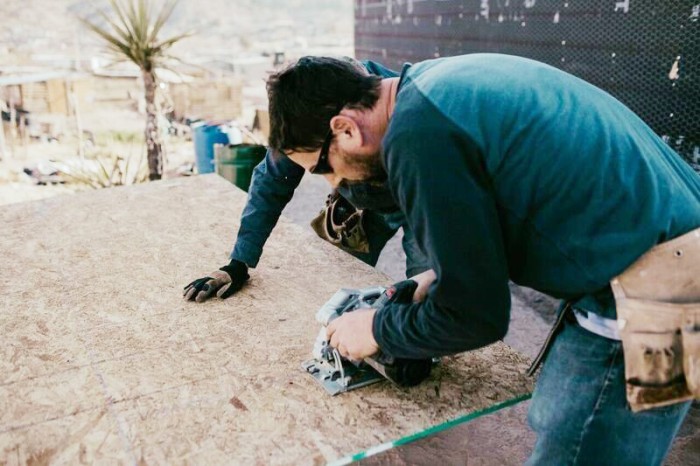 Kyle putting his engineering skills to work as he uses a transit and power saw to help ensure that the project is done accurately and professionally.

These photos above illustrate the terrain and desert conditions the team worked in.
Tires are used for soil retention and steps in many locations.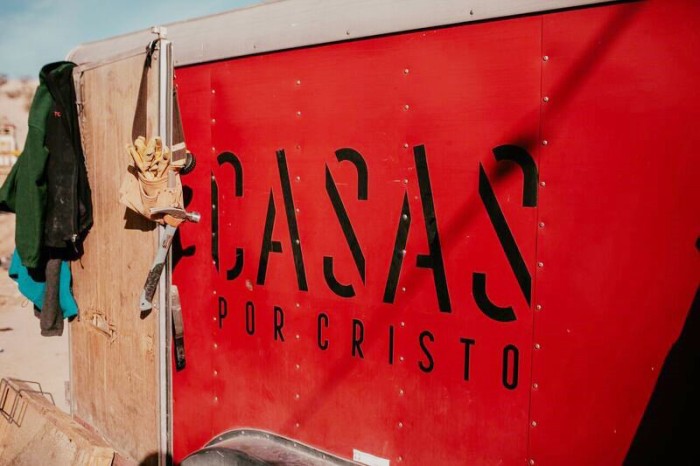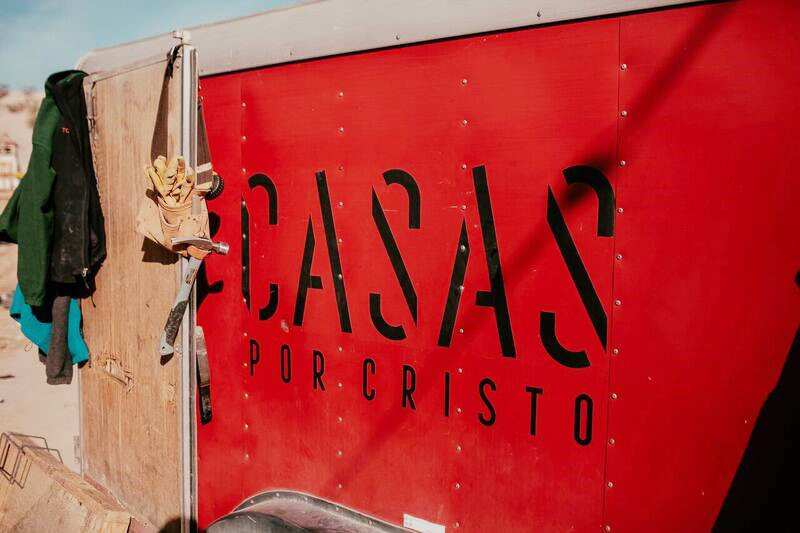 "Casas Por Cristo" is headquartered in El Paso, Texas, and works with mission trips and local officials and volunteersto bring much-needed housing to many Latin American countries.