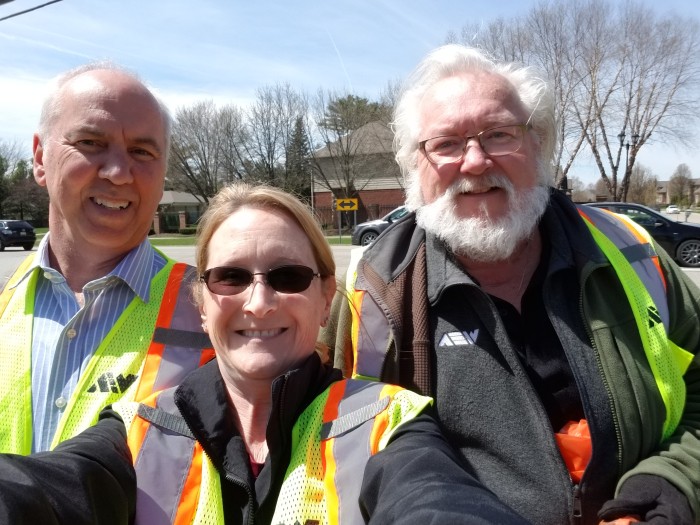 As they've done dependably for almost 30 years, a team of AEW administrators and staff recently came together to clean up a wide assortment of litter along Schoenherr Road, between 23 and 24 Mile Roads in Shelby Township.

Our AEW headquarters is located on this stretch of roadway, and we take special pride in keeping the area looking great. 26 team members enjoyed the camaraderie, and worked approximately 40 hours to accomplish the spring cleanup.
The cleanup kick-off includes an AEW sponsored pizza lunch, with participants viewing the mandatory training video prepared by the Macomb County Department of Roads, and the actual cleanup taking place over a three-day period.