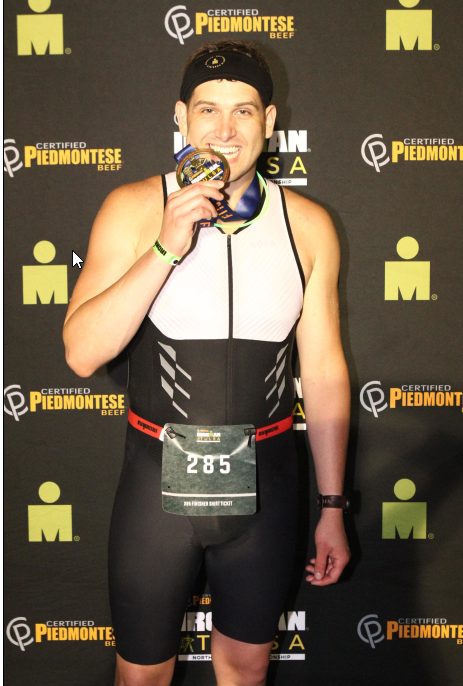 Brett competed in, and completed, his first Ironman competition in Tulsa, Oklahoma, on May 23, despite having his racing bike stolen the night before the race.
He was accompanied by a cousin and brother-in-law, with the contest beginning at 7 a.m. in Keystone Lake Park, and finished 14.5 hours later near the campus of Oklahoma State University.
The competition consisted of a 2.4 mile swim, 112 mile bike ride, and a 26.2 mile run (a marathon), for a total distance of 140.6 miles. Brett even made the TV news as the station reported on his bike being stolen, and hurriedly replaced with the only rental available, which was two sizes too small.
All this was followed by a 17.5 hour drive home the following day, and he describes the weekend as "long, but fun."
Congratulations Brett!