Located at 47460 Schoenherr, north of 21 Mile, Shelby's Station No. 5
was commissioned into service on June 20.
AEW and Wing Construction worked together to bring Shelby Township's state-of-the-art, newest station on line to serve the busy southeast portion of the growing community. Ground breaking ceremonies were held on Aug. 11, 2016, for the 7,400 sq. ft. building that was constructed on four acres of land purchased by the township in 2012.
AEW's Architect Jason Arlow, Wing Construction Principal Brent Brockhouse, Shelby Twp. Clerk Stanley Grot, Supervisor Rick Stathakis, Macomb Chamber representative, Trustee Doug Wozniak,
Chief Jim Swinkowski, Trustee Lynn Wilhelm, and Treasurer Michael Flynn participated in the
official ribbon cutting for the new station.
AEW provided architectural, electrical, mechanical, structural, traffic and civil engineering services for the new station, with the project being designed and led by AEW's Architect Jason Arlow.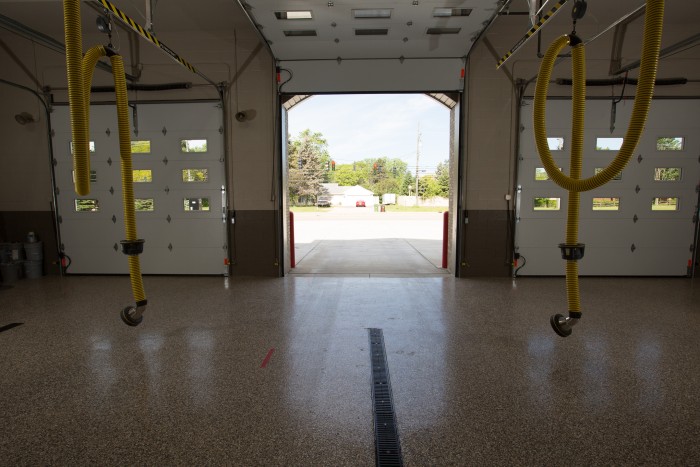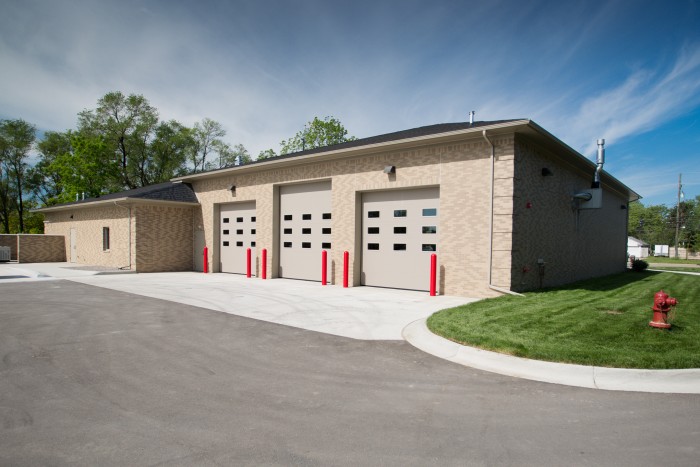 Chief Swinkowski and his team, along with township officials, did a great job with a public open house followed by the ribbon cutting/grand opening ceremonies. There were speeches by the Chief and Supervisor Stathakis, a blessing by Chaplain Ray Ahonen, the official ribbon cutting, a hose "cutting," and a "first call" officially activating the station. It was interesting that an emergency call came in for one of the crews that were attending the event, and everyone watched quietly as they donned their gear and headed off with lights and sirens activated.
In a fitting tribute to the new station, a fire hose was also "cut" as part of the celebration ceremonies.
The first flag raising for the new station was a moving part of the opening festivities.