Ribbon Cutting festivities were held on May 19, 2017. Henry Ford Executive VP & COO Gary Beaulac, AEW President & CEO Roy Rose, Henry Ford President & CEO Barb Rossmann, Richmond Mayor Tim Rix, and Macomb County Executive Mark Hackel participated in the ceremony.
Henry Ford administrators and staff, government officials, chamber of commerce executives and members, business and community representatives, along with M-19 Development, AEW, Wing Construction, and others involved in bringing the project to completion, all were on hand to observe the ribbon cutting and the official opening of this beautiful new facility.
Located at 67267 Main Street, the new state-of-the-art 21,520 sq. ft. building will replace an aging facility on 32 Mile, and will provide more space for additional services such as cardiac rehabilitation specialty physicians, community health education and a walk-in clinic. It will also offer family medicine, physical therapy, and expanded radiology services.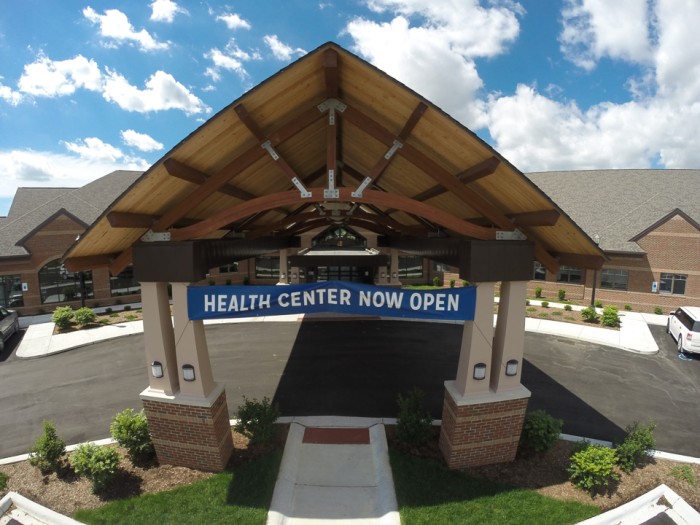 There will also be a patient drop-off canopy, mobile MRI unit docking area, conference and support space, and retail space, and 3,283 sq. of unfinished expansion space. The walk-in clinic will be open seven days a week, and will be able to serve the community with any health concerns, no appointment needed.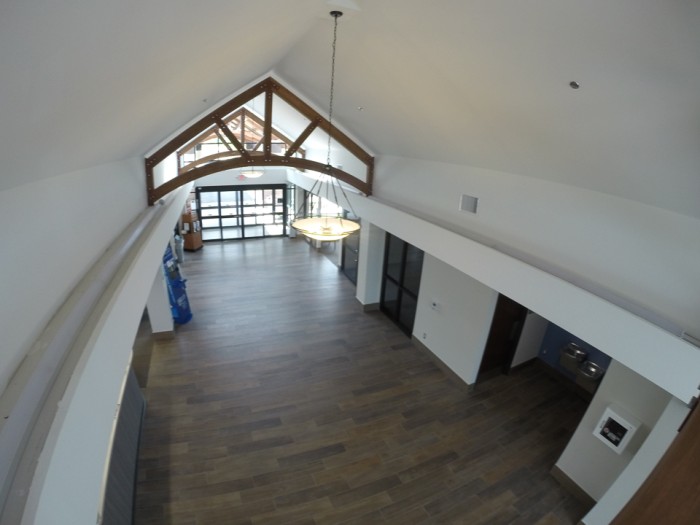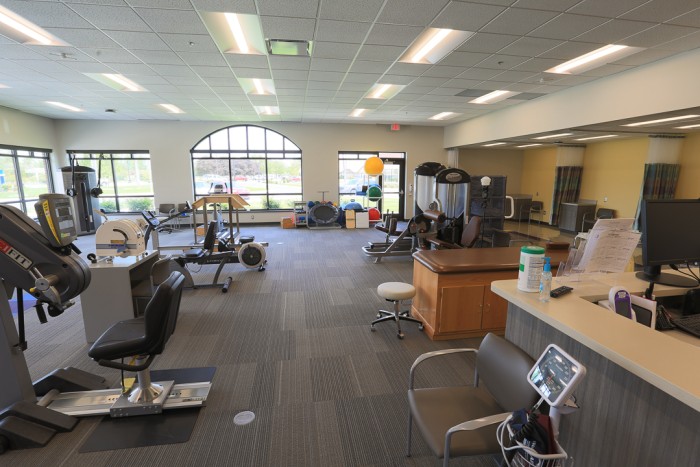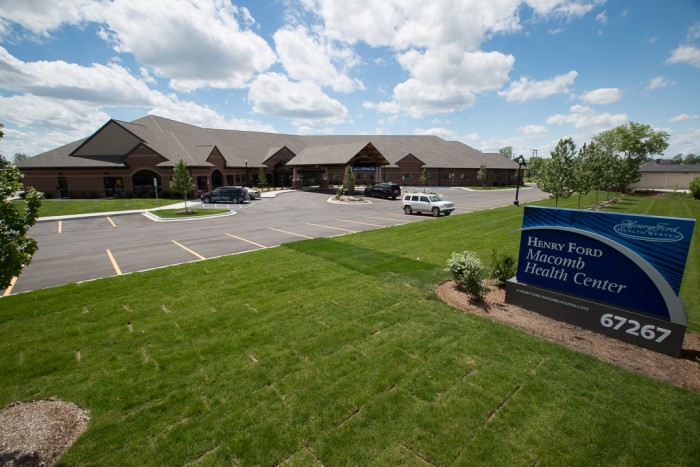 AEW provided design, architecture, structure, civil, mechanical and electrical engineering, G2 Consulting Group provided geotechnical and quality control testing services, and Wing Construction handled construction of the new Henry Ford Macomb Hospitals facility.
Groundbreaking ceremonies were held in July 2016.