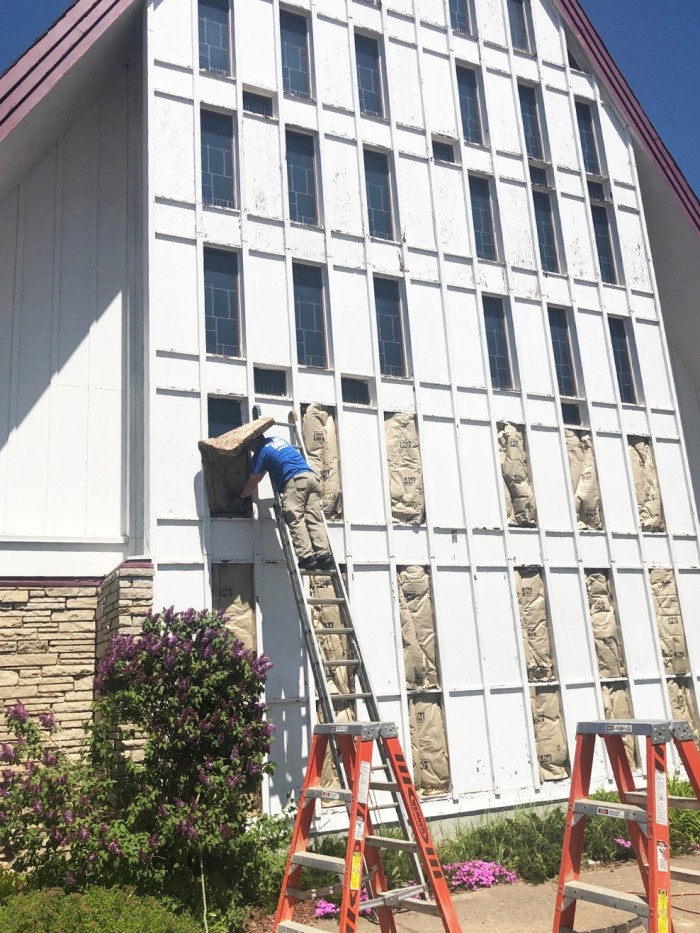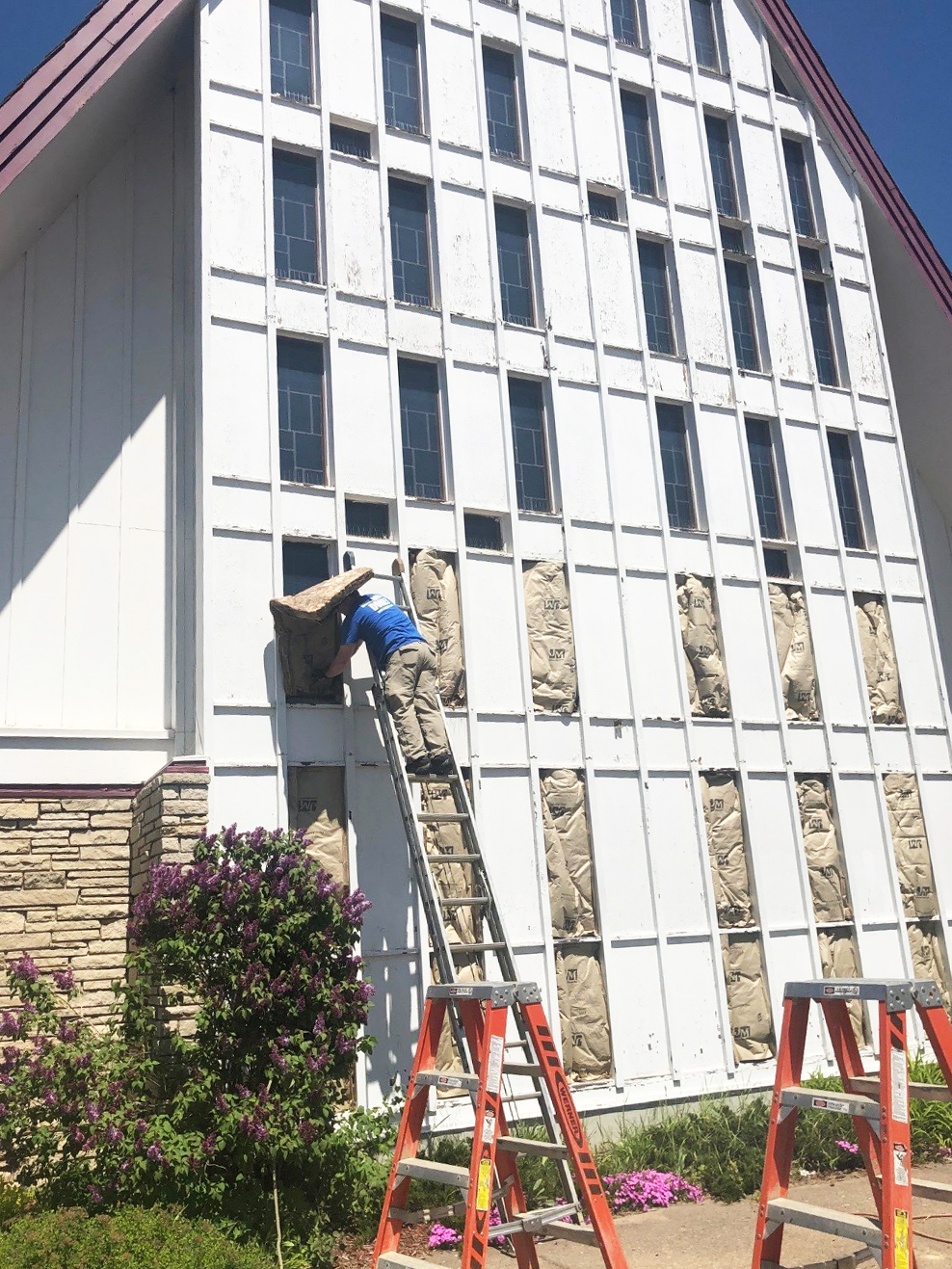 Kyle was part of a team of nine men from Faith Lutheran Church in Troy who volunteered to insulate and install new siding on Victory Lutheran Church in Gwinn, 450 miles from home, June 6-9.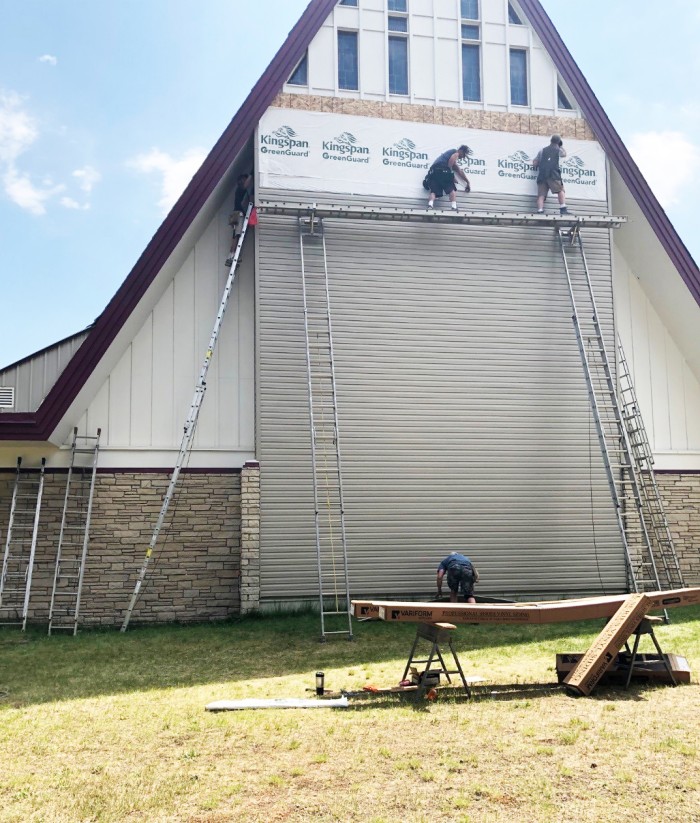 Located on the former K. I. Sawyer Air Base, the congregation was in need of assistance to help lower their heating bills which were averaging $1,500 per month.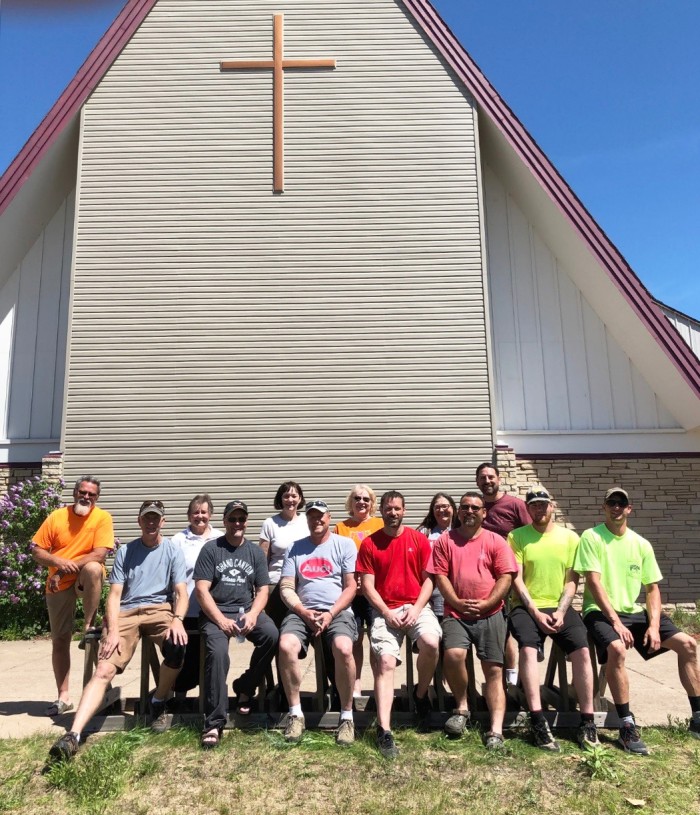 The team from Faith volunteered their time and talents and Faith donated the plywood and insulation, with additional materials and "professional labor" donated by other organizations.