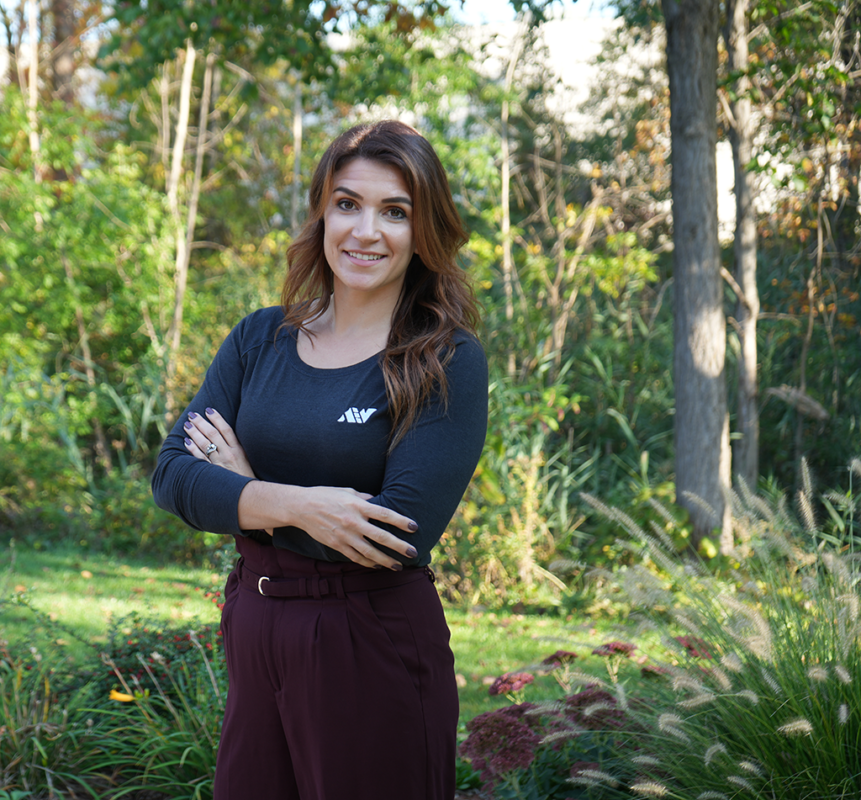 Brandy Chirco
Current Position: Graduate Architect
Hire Date: September 16, 2014
Hired as an intern? No
What made you decide to join AEW?
I actually became familiar with AEW from my former employer. AEW was (and still is) the engineer for the school district I went to and worked for during college. I was their CAD operator, so I had a lot of exposure to AEW's plans and I was interested in working for someone in the area that served my community. Driving by the projects I've worked on daily is one of my favorite parts of working at AEW.
Do you remember how you felt when you started at AEW?
I was eager to get into the architecture field. I graduated with my bachelor's degree in architecture following the Great Recession, when most firms were not hiring. I started out part time in architecture, and worked in with the civil engineers and surveyors when they needed help. It gave me a great opportunity to gain experience in all the different aspects of our company and our industry. A few months later I was offered a full-time position in the architecture department.
What were your career goals then compared to now?
My initial goal was to get into the design industry and gain some experience before deciding to get my master's degree. My goals now are to finish the requirements to get licensed in the state of Michigan and to become a Project Manager/Project Architect.
What advice would you give to college students focusing on Civil / Architecture / Survey?
Learn/get experience in as many different areas that you can. Architecture doesn't exist in a vacuum, and the more you can learn from structural, civil and survey the better architect you will be, and the better your designs will be.
What do you consider the biggest accomplishment of your career to date?
My biggest accomplishment would be the SEMSD Office Building. I was the architectural lead on this project, where we designed a 3,000+ SF office building with a three-bay garage for the Southeast Macomb Sanitary District.
Other Comments
I have seen so much change and growth in my time here at AEW. When I first started, the architecture department was just Jason Arlow, the director of architecture, and I. Now we're a department of over 11 full time employees and an intern.
I've been involved in several committees at AEW, and I have enjoyed getting more involved with the company in different ways. I may have the longest tenure on the Employee Activities Committee.