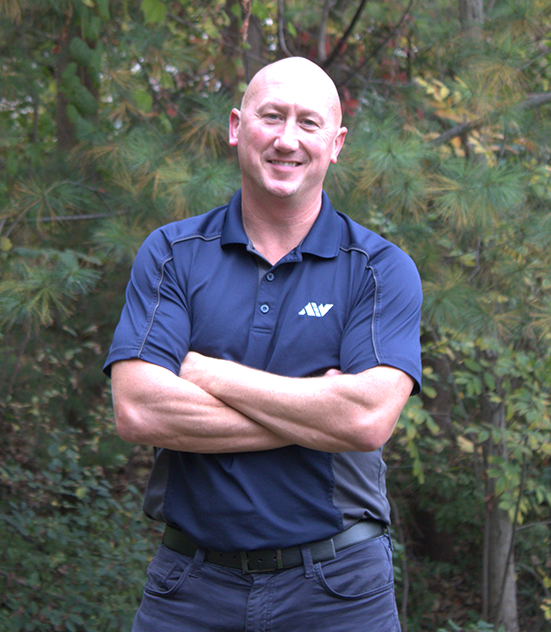 Michael Truax
Current Position: Director of Survey
Hire Date: input
Hired as an intern? Yes, sort of.
Other titles held: EAI, Graduate Surveyor, Licensed Surveyor, Senior Licensed Surveyor.
What made you decide to join AEW?
Senior Project Surveyor Craig Amey reached out to me through a Ferris State University resume book back in 2003. The people were great to work with and the company structure was a stand-out amongst their competitors.
Do you remember how you felt when you started at AEW?
I felt out of place, seems normal for a new person at a new company. I had only held two other jobs prior to AEW, and when I hired into AEW I still worked for them as well. When I interned at AEW I did not have any survey experience working in the field. I only had two years of schooling, and most of the classes were electives. I asked many questions to get myself up to speed with the crews.
What were your career goals then compared to now?
My original goal was to head up the Survey department. My future goals are to use the current and upcoming technology in the surveying industry with AEW as a whole. The advancement in technology in the surveying industry can really benefit our clients as well as our design staff here at AEW.
What advice would you give to college students focusing on Civil / Architecture / Survey?
Ask a lot of questions early in your career. College can only get you so far. The rest is learned through experience and effort.
What do you consider the biggest accomplishment of your career to date?
Learning how to adapt to different personalities. It is impossible to move forward and complete projects if the communication is poor. AEW functions as a team, this is what makes AEW a top competitor.
Other Comments
AEW offers our clients solutions for every task they may need. Having a one-stop shop for clients is what allows project flow to be so successful.
"When you shake the hand, you get the body with AEW"