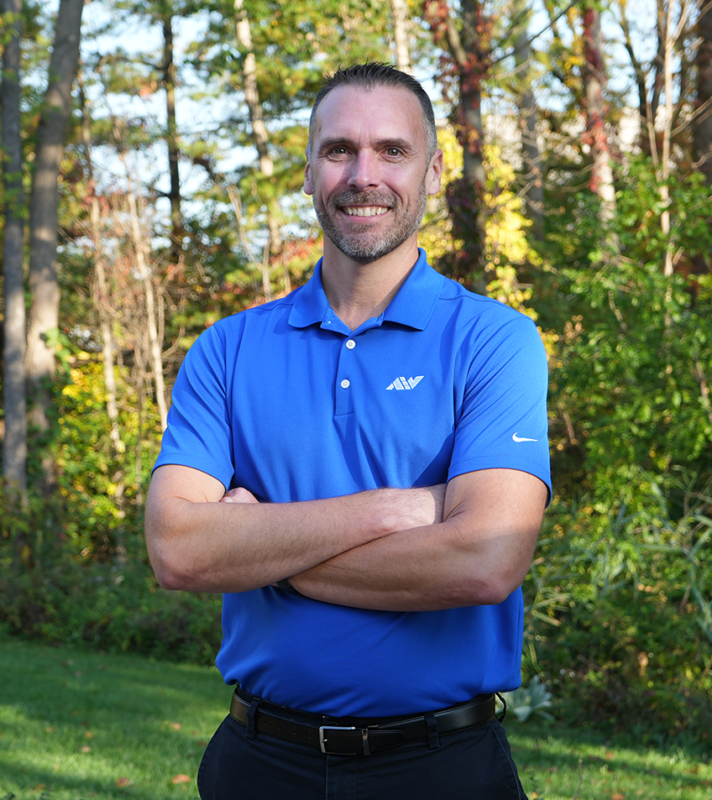 Michael Smith
Current Position: Project Manager
Hire Date: April 30, 2001
Hired as an intern? Yes
Other titles held: Intern, Graduate Engineer, Licensed Engineer, Senior Project Engineer
What made you decide to join AEW?
While pursuing my Bachelor of Science degree in Civil Engineering at Wayne State University, I met a friend who worked at AEW. At that time, I was working part-time for a paving company and considering looking for something that would help my career in civil engineering.
Do you remember how you felt when you started at AEW?
Nervous to start a new job, but at the same time excited to start something new towards my career.
What were your career goals then compared to now?
My career goals then were short term. I was more focused on the things directly in front of me rather than looking ahead.
What advice would you give to college students focusing on Civil / Architecture / Survey?
My advice to college students would be to find an Internship or co-op early in your college days and explore what is out there to offer in your field of interest. Also, don't be afraid to make mistakes. Nobody is perfect and we all learn from our mistakes.
What do you consider the biggest accomplishment of your career to date?
During "the Great Recession" in 2008, I was reassigned from the office to the field to oversee a $2.5M road reconstruction program for a new client. In addition, I was asked to pilot a new construction observation tracking software. At the time, I was inexperienced in road reconstruction methods and the new software, but with a little help from coworkers, I was able to successfully oversee the field observations and utilize the new software. To date, AEW continues to manage the same road reconstruction program for the client and utilize the construction observation tracking software on all municipal projects.