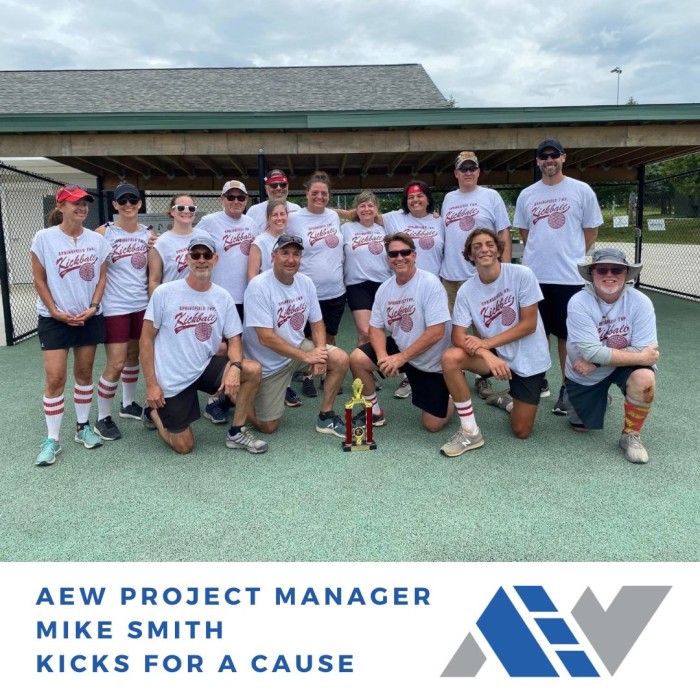 AEW Project Manager Mike Smith (2nd row, far right) participated on the Springfield Township Team at the 2nd Annual "Kicking for a Cause" Kickball Tournament held at the Friendship Park in Lake Orion on Sunday, June 25th.
Mike shared that after their team had some ups and downs they rallied and made it to the championship game where they lost to defending champs, Rochester Hills.
The 2nd place finish for the Springfield Township team earned them $2,500 that will be donated to a charity of their choice. Other teams participating included Oxford, Macomb, Bloomfield, and Orion Townships.
A total of $8,000 was raised for non-profits and charities, including the "Miracle League of North Oakland." The League shares that "Every child deserves the chance to play baseball," and Miracle League teams play on a custom-designed synthetic turf field that accommodates wheelchairs and assistive devices while helping to prevent injuries.
See coverage of the tournament on the Orion Neighborhood Television YouTube channel: