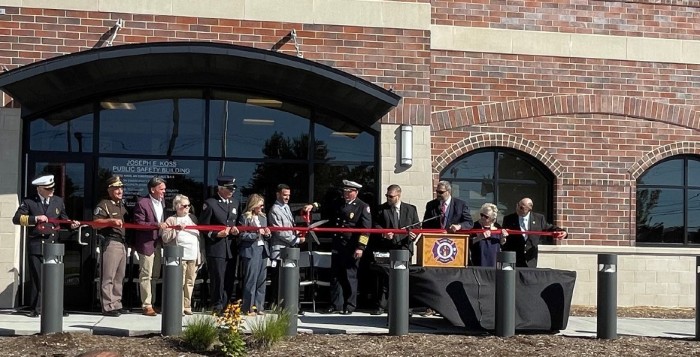 Speakers included Macomb Township Fire Chief Robert Phillips, Macomb County Sheriff Anthony Wickersham, County Executive Mark Hackel, Fire Captain David Koss, and Supervisor Frank Viviano. Brooke Pozzi sang the National Anthem, and Chaplain Carl Seitz offered the Benediction.
The $12.5 million, state-of-the-art building houses Macomb Fire Station #1, and Sheriff's Substation #7, and is equipped with high-efficiency lighting, HVAC units, and plumbing fixtures that will reduce future operational costs. "It will be the newest, most modern, and best-equipped public safety building in the entire county."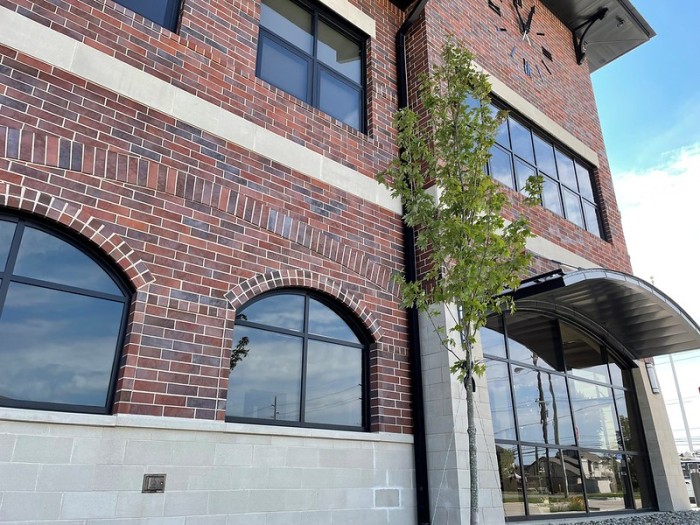 Fire Chief Phillips noted, "The construction of this new building incorporates all of the best design and technology features. It is designed to accommodate 25 firefighters, and up to 60 law enforcement officers, and will grow with, and serve the community for the next 50 years," he added.
Features include five drive-through fire apparatus bays, a 14-car garage for Sheriff's vehicles, training and fitness areas, administrative offices for both the fire and sheriff's departments, living and sleeping quarters for on-duty fire fighters, and the facility will also serve as the township's Emergency Operation Center during a large-scale emergency situation.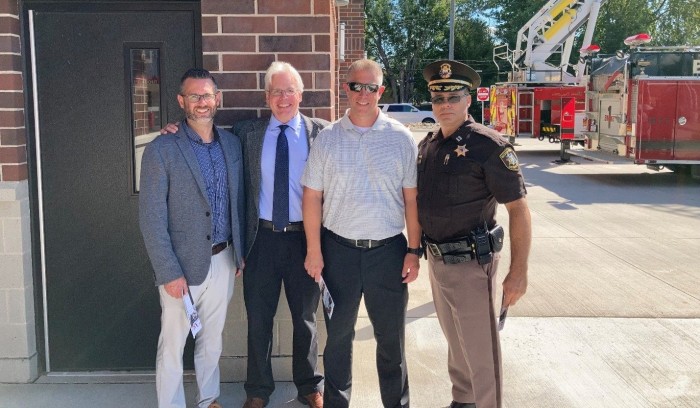 AEW is proud and honored to have provided the Survey, Civil and Structural Engineering services, as well as the Architecture, Interior Design work, and Construction Administration services. Our sub-contractor partners were Peter Basso Associates, providing the Mechanical, Electrical and Plumbing services, and Summers Associates, who provided building security design. Bernco Inc. constructed the building.