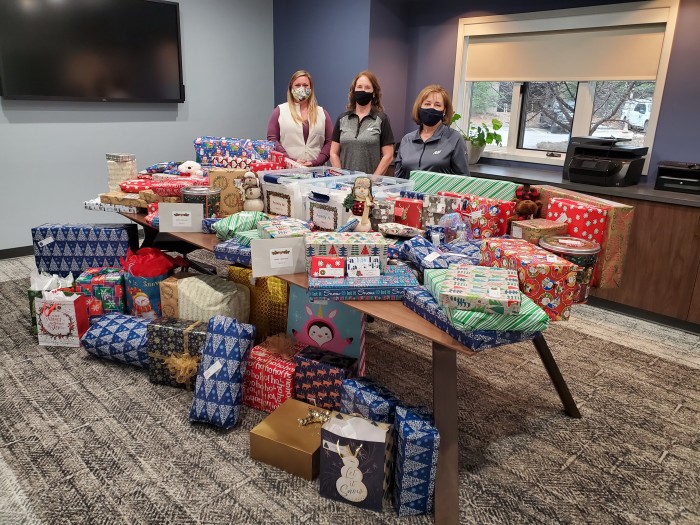 Continuing a long-standing tradition, AEW staff members and the firm worked together to gather gifts for a designated charitable organization, and this year two Turning Point families will have a much better Christmas thanks to their generosity and efforts.
Turning Point's mission is to "Provide programs and resources that enable victims/survivors of domestic violence and sexual assault to regain control of their lives."
Located in Mount Clemens, the organization also operates "Second Hand Rose", a retail store that "provides free goods to survivors, affordable merchandise to the community, and revenue to support the programs of Turning Point." Located at 158 South Main in the City, they welcome volunteers and donations. Call Second Hand Rose at (586) 468-3083.