Construction Services Visits Northern Concrete Pipe, Inc.
Posted on April 6, 2023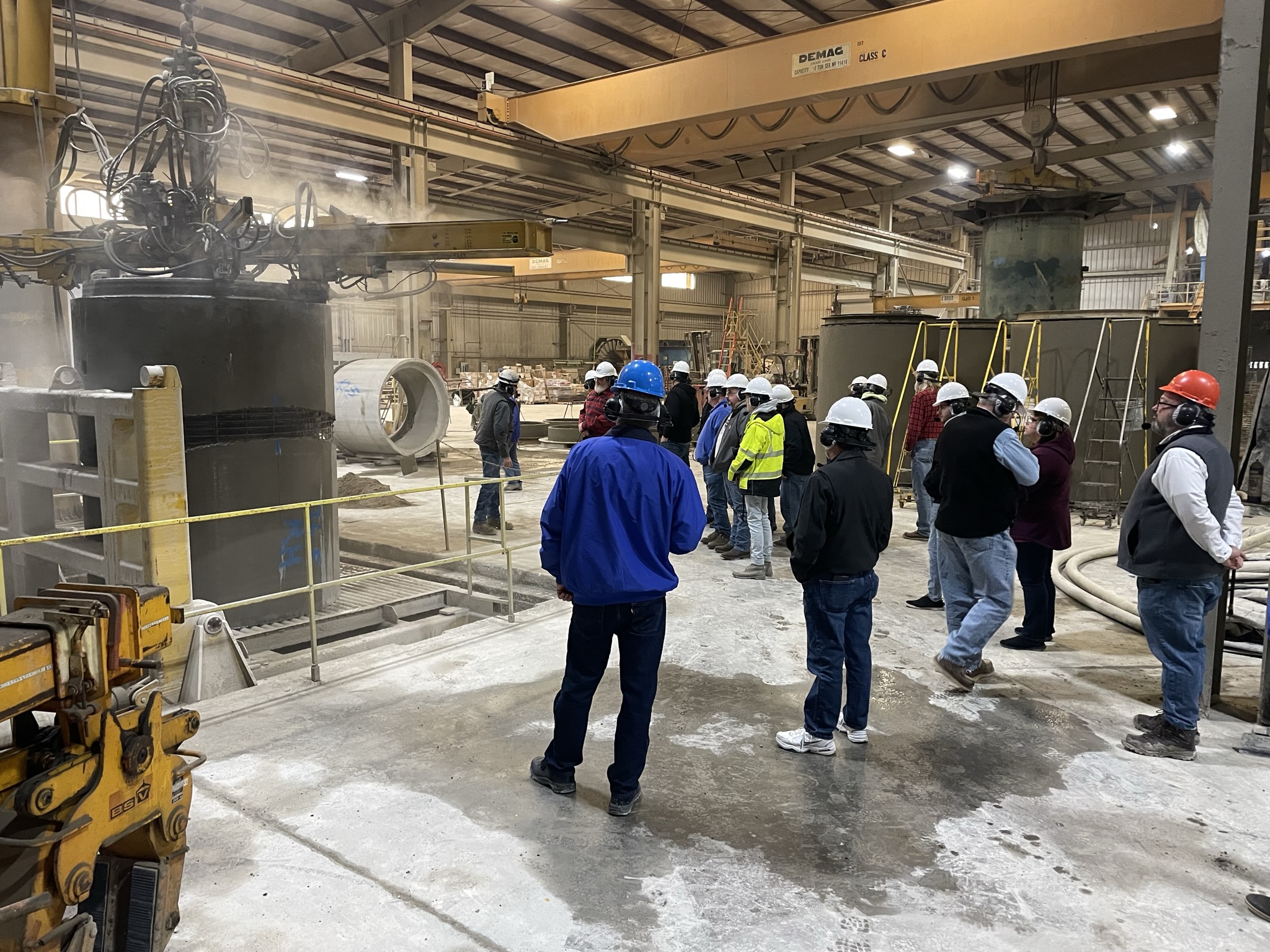 AEW Construction Services staff thoroughly enjoyed the tour of the Northern Concrete Pipe, Inc. plant in Clarkston on March 28, 2023. Elements of the tour included an overview of the pipe manufacturing process, and a demonstration of load testing. The tour was arranged by Jeff Girard and Don McNutt of the American Concrete Pipe Association, and hosted by Tom Washabaugh, VP Sales/Engineering, Robin Denman, Director of Marketing, Scott Beacom, Supervisor, and Matt Mueller, Sales Engineer of Northern Concrete Pipe, Inc.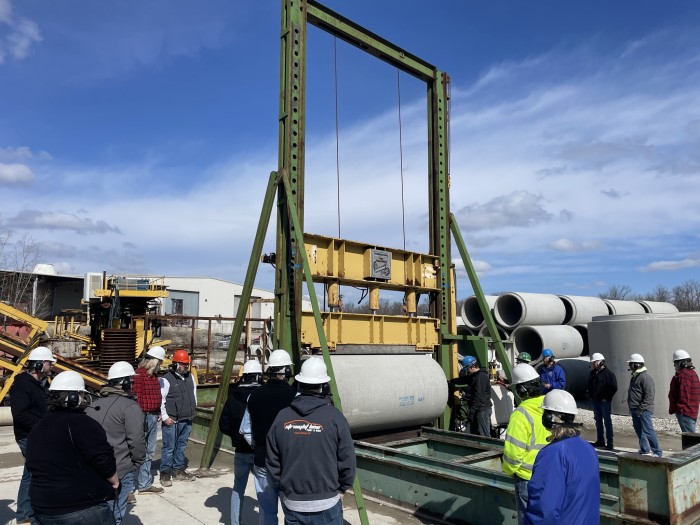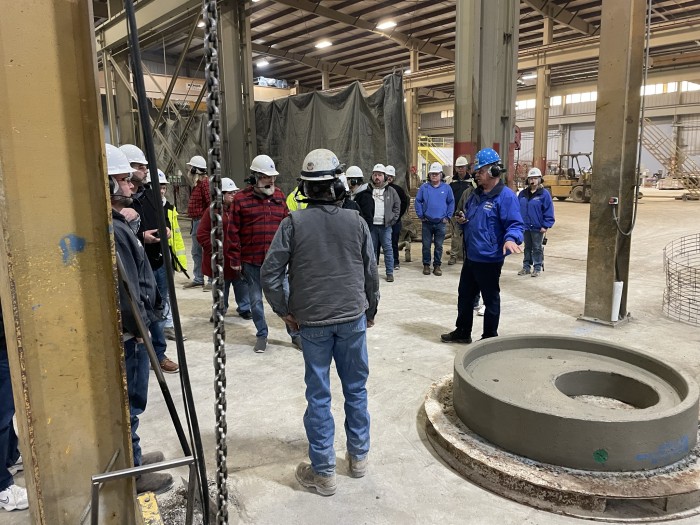 ---