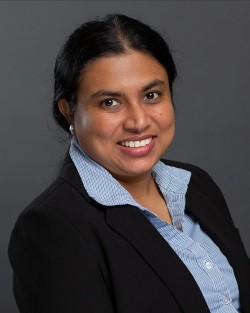 Dulanga has been employed at AEW as a Graduate Engineer since she joined the firm in 2014. She took the PE exam in October, 2021 and learned she'd successfully passed the exam in December.
She earned her B.S. in Civil and Environmental Engineering in Sri Lanka and her M.S. in Civil Engineering at Lawrence Technological University. Dulanga has a very interesting work history; in addition to her work here, she has worked in Sri Lanka and Qatar.
Dulanga and her husband, Pulanith Egodahewa, came to the United States in June, 2011 and became citizens here in June, 2016. They have two daughters, Mevni, 11, born in Sri Lanka, and Svni, nine, born in the U.S. She and her family live in Macomb Township.