George Eckstein, Founding AEW Partner, Dies at 93
Posted on October 21, 2021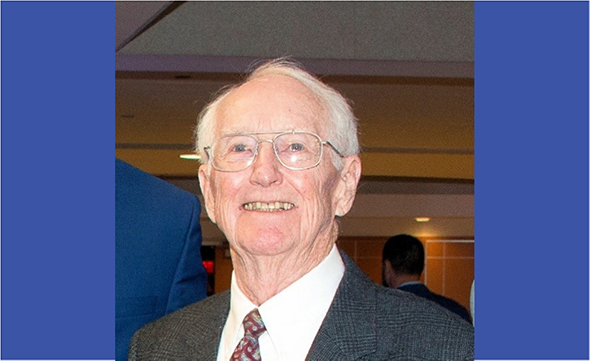 George Eckstein, PE, one of the founding fathers of Anderson, Eckstein and Westrick (AEW) has died at 93 years of age. Mr. Eckstein partnered with co-workers and friends Warren Anderson and Bill Westrick to form AEW, first established as a sole proprietorship, Anderson and Associates, by Warren (Andy) Anderson, in 1968.
All three men worked at the then Macomb County Road Commission, now the Department of Roads, with Anderson holding the position of Highway Engineer. He had the dream of owning his own firm and sought the advice and counsel of his friends at the Road Commission, George Eckstein and Bill Westrick.
With Andy Anderson leading the way, he left his position with the Road Commission and launched the new firm, Anderson and Associates. Mr. Eckstein joined the firm in 1970, and it was then incorporated as Anderson, Eckstein and Associates, with Bill Westrick joining them in 1972. This resulted in the firm updating it's name to Anderson, Eckstein and Westrick, as it's still known today. He served as President of AEW from 1984 until his retirement in 1994.
George was well-liked by the staff at AEW, and in the community; he was known for his friendly demeanor, interest in employees and their families, and for his highly-regarded integrity. He and his wife Pat had two children.
AEW President and CEO Steve Pangori shares that George was a very humble and conservative man who was firm in his commitments, had a dry sense of humor, and loved to laugh. Steve also noted that George was a frequent visitor to our offices, keeping in touch with everyone and asking about their families.
---