May, 2020
Welcome to Inside AEW – a blog created by our very own team members to pull back the curtain on the intricate world behind the many projects we complete on behalf of our clients. From paving a road to replacing a pipeline, to refreshing the look of the local police station, to collecting data on pavement conditions for an entire community, there is a lot more going on than meets the eye. Our authors hope to bring some of that to light.

Through their myriad of experiences, our four authors bring the perspectives of four different service areas we provide.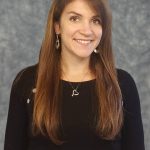 Brandy Chirco, Architecture
I'm Brandy Chirco, a graduate architect here at AEW. I have a Bachelor's and Master's degree in Architecture from Lawrence Technological University. At Anderson, Eckstein and Westrick, I am involved in many municipal, commercial, and modular design projects. I also have a strong passion for historic preservation. Outside the office, I am on a local Historic District Commission and serve on the board of a local historical society. No matter where I am, I love to create. Whether that's designing buildings, digital graphics, scroll saw art, or painting – I'm all about it.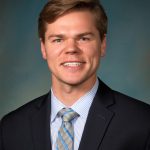 Ross Wilberding, Engineering
Born and raised in southeast Michigan, Ross graduated from U of M in 2014 where he studied Civil Engineering with a background in Hydraulics and Hydrology. Ross currently specializes in general-civil and municipal engineering projects, and is heavily involved in project management. Obtaining his professional engineering license in 2019, Ross' experience ranges from water reliability and hydraulic/hydrologic studies to infrastructure design of sewers, water mains, pressure reducing valve stations, and roads. In the limited time that he isn't working on his house, Ross spends as much time as possible up north or on the water. Ross enjoys outdoor activities like golfing, fishing, boating, and skiing. He also enjoys playing sports like hockey and tennis while he still can. Outside of his amateur athletic ambitions he's also a passionate fan of local college and professional sports.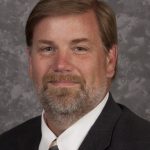 Craig Amey, Survey
My official signature block says, "Craig P. Amey, PS, Senior Project Surveyor". I looked up "Senior" in my Encyclopedia Britannica and the definition included words like "elderly", "older" or the ever-comforting phrase, "in their final years". Normally, this wouldn't bother me much, but with the renovations of our office, they replaced my chair with an easy-up recliner, my desk with a TV tray, and my computer with a Sudoku book. Now they've asked me to contribute to something called a blog. I am supposed to write about our surveying department and put it on that internet thing. I guess I can write a thing or two, because as the insurance company says, "I've seen a thing or two". I guess I better get writing, right after my nap.
Jeff Miller, GIS
Jeff Miller started his career at AEW as a GIS Specialist in 2006, becoming the GIS Manager in 2015. His work in the GIS field has taken him from Fenton, MI to Boca Raton, FL to Mesa, AZ, and finally back to AEW (just testing out retirement locations, apparently…). Jeff graduated from Central Michigan University in 2004 with a degree in Geography with GIS and Land Use Planning concentrations. When he isn't administering AEW's Enterprise GIS environment, he enjoys playing all sports, camping, listening to GOOD music and learning to play the piano, albeit very slowly…