The Unanticipated Side-effects of COVID-19: A Shifting Focus in Architecture and Design
Posted on September 11, 2020
It can be very overwhelming to try to follow all the news on the Corona virus. What is known about the virus and its long-term effects advance daily, but one thing is for sure: everything is changing. Many aspects of everyday life have already changed for most of us, and modifications will need to occur to deal with possibilities of a pandemic in the future. Not even architecture and design are immune to the changes. In fact, the architecture field must be the forefront to the changes of our built environments. There is a lot to think about regarding the future of design. Unfortunately, there are many more questions than definitive answers and there are many aspects to be examined going forward. How might the idea of "home" change? Is this the end to open offices?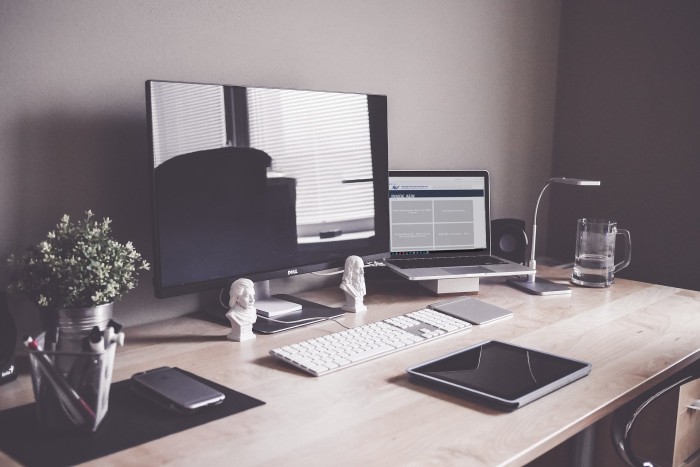 Offices
What will happen to office buildings? This is an important question as work places and schedules have shifted due to lockdowns. About 42% of the U.S. work force is/has been working from home because of the pandemic, and it is anticipated that 20% of people will continue to permanently work from home from now on.[1] With so many people working from home, and companies realizing what works and what doesn't, the traditional office, as we know it, is likely to change. Offices could become smaller due to less employees needing to be in a physical building full time. In offices where employees are expected to return, many companies are looking into blended solutions where employees work in the office 2-3 days a week and connect from home the other two. Design wise, this could mean more open, shared desks with docking stations for when employees need to work in the office, but not a specific desk assigned to every person.
For work places that don't function well remotely, offices could go the other way. Office spaces may need a bigger footprint to allow for more space between employees and work stations. Gathering areas, like conference rooms and cafeterias, may also need to increase in size to give people more room to spread out. Is this the end to the open office? Do people need more physical barriers between work spaces? Or will more walls create more surfaces for germs and bacteria to cling to? While both fields of thought have some merit, it will need to be evaluated further going forward.
Homes
Homes may need to be revisited as well. What was once thought of as a place to cook and sleep has now additionally become a full-time office, a virtual or home school, and everyday entertainment center. While we are spending so much time in our homes and using them in new and different ways, we have had time to notice what they are lacking. In houses and apartments alike, a focus on more natural light and ventilation[2] is paramount. When so much of our time is spent indoors, access to natural light and ventilation is good both for physical and mental health. Balconies, usable rooftops, and greenspaces need to be seriously considered in all urban settings and apartments. When home is a loft or a one-bedroom apartment, how long can you stay inside that small space without feeling trapped? Access to a personal balcony or shared rooftop should not be a luxury, but a necessity[3]. Having somewhere outside to go is just as important for emotional and mental health.
What other design trends may we see in the future? Home offices may become a necessity, not a 'upgrade feature.' But what makes a home office? A dedicated space. This could be a table or an entire room. If possible, a space with a door so you can 'leave' at the end of the day, and not feel that you are on-call working 24/7. A comfortable chair, adequate task lighting, and enough table space to layout what you need during the day are also helpful. Similar areas are needed for online or home learning. With the distinction between working and leisure spaces, students can separate school time and free time to focus when they need to.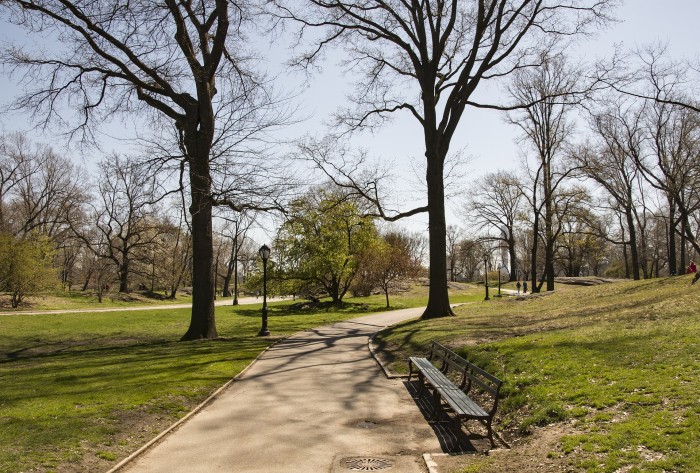 Public Spaces
In what ways will public spaces need to change? Access to outdoor space is a must. Creating more outdoor and green space has been a goal in many urban settings prior to the pandemic, but Covid-19 has only escalated the need. These spaces could be pocket parks, or large open spaces to allow people to spread out to enjoy the sunshine and fresh air in various ways. With gyms unable to open in many states, space for outdoor recreation is essential for physical and mental well-being.
For enclosed spaces, where social distancing is still needed, there are many design choices to be considered. From visual cues to physical barriers, there are many ways this can be done. Visual cues could be signs, arrows, or other forms of identification on floors or walls. Physical barriers could be rope, walls, or something in between. These barriers may be transparent (again we need that natural light!), translucent, or opaque. These differing gradients of barriers can be visual cues as well. If a barrier is transparent, you can see what is happening and know if you should approach or not.
Where do we start?
This is only a scratch at the surface of changes that may be coming. Many other design trends and regulations may by modified to adapt to new normal. Will building occupancies need to change to create more space for people? Will city ordinances or future building codes require balconies or outdoor spaces for apartments? Will offices move to smaller spaces, and leave larger buildings vacant? It is important for design professionals to continue to learn and discuss new information as it's made available. Designers do not need to wait for legislation to be passed to design for a better future. As new hinderances appear, we will continue to learn, adapt and develop new solutions.
---
[1] https://news.stanford.edu/2020/06/29/snapshot-new-working-home-economy/
[2] https://www.archdaily.com/939534/architecture-post-covid-19-the-profession-the-firms-and-the-individuals
[3] https://www.bbc.com/worklife/article/20200617-the-luxury-and-privilege-of-a-balcony-or-yard-during-covid
---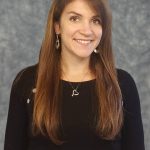 Brandy Chirco, Architecture
I'm Brandy Chirco, a graduate architect here at AEW. I have a Bachelor's and Master's degree in Architecture from Lawrence Technological University. At Anderson, Eckstein and Westrick, I am involved in many municipal, commercial, and modular design projects. I also have a strong passion for historic preservation. Outside the office, I am on a local Historic District Commission and serve on the board of a local historical society. No matter where I am, I love to create. Whether that's designing buildings, digital graphics, scroll saw art, or painting – I'm all about it.
---