AEW Officially Joins Romeo High School's Academies Program
Posted on October 27, 2022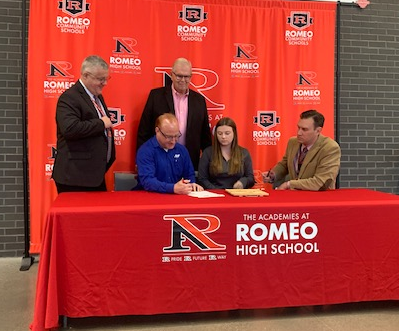 Romeo Community Schools' Superintendent Todd Robinson, AEW Project Manager Matt Berge, Romeo High grad alumni and AEW Graduate Architect Nicole Dutcher, Romeo High School Principal Bernie Osebold, and AEW Business Development Manager Wayne Oehmke, at the document signing event officially recognizing AEW as a Business Partner of the school's very successful Academies program. The popular program brings students and business partners together to help guide students toward what may be the "best fit" for their educational pursuits and a potential career field.
October 26th, 2022
The Academies Mission and Vision: Connect community and business resources to The Academies at Romeo High School to help students discover their passions, learn about careers, and link class curriculum to the real world, while allowing equitable access and opportunity for all students to plan and work towards a successful future.
The high school is home to four academies: The 9th Grade Academy, which prepares students to select one of three college and career academies: Health, Human and Public Service; Business, Entrepreneurship and Innovation; and Design, Engineering and Manufacturing. These small learning communities each have their own principal, counselor and support staff.
AEW is proud to be a supporter of this unique program, and welcomes the opportunity for a win/win for Romeo students and our firm.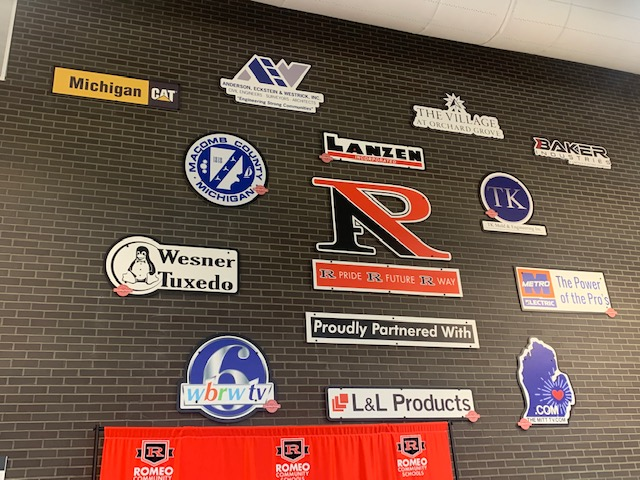 The Romeo High School Academies program continues to grow, with both AEW and Michigan CAT signing on as new sponsors.
---