AEW Sponsors and Volunteers at the 13th Annual Shelby Township Jingle Bell Run
Posted on December 22, 2022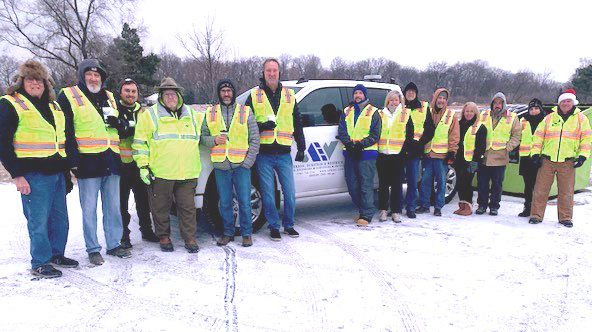 AEW team members once-again staffed the traffic control and parking lot detail for the "Jingle Bell Run" on the cold, wintry morning of December 18. The event was held at Shelby Township's River Bends Park, and headquartered at the park's Burgess-Shadbush Nature Center.
Volunteers included Wayne Oehmke, Randy Smith, Anthony Kowalchick, Mike Behunin, Jason Arlow, Gordie Wilson, Jeff Miller, Bobette and Scott Watson, Steve Krajnik, Debbie and Bryan DeFauw, Aseel Putros, and Mike Leonard.
Race Director Michael Ward and his team once again did a great job of organizing the very popular 5k event. This year there were over 400 men, women, kids, and dogs participating in the run. The pets received their very own participation medals!
The event benefits Macomb County Special Olympics, Penrickton Center, and Cat Tail Acres.
---