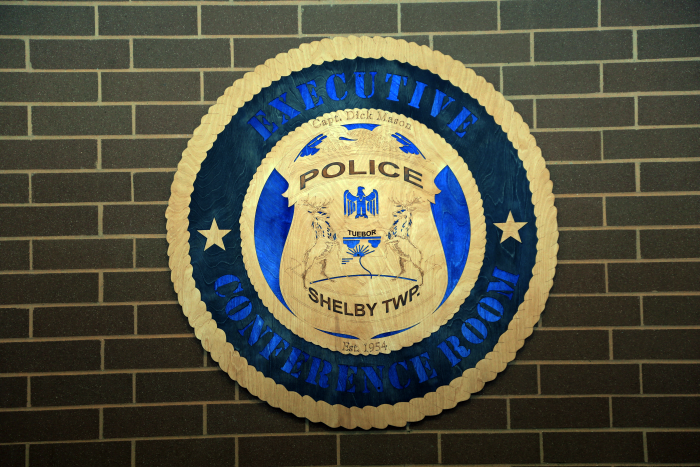 The former Police Station was housed in the lower level of the Township's Municipal Building, and in 2010 the Township began constructing a new facility to better meet the needs of their rapidly growing community.
With a recent recession impacting available funding, the Township was unable to fund some of the items that weren't needed immediately, but would be required in the coming years. Fortunately, the Township had the foresight to design the building for future expansion and the building was built and designed specifically to allow for ease of expansion at a later date. This allowed Township officials to construct the much-needed new facility, while also doing so within budget constraints at the time.
The new Station was greatly improved from the original facilities and included a high-tech 911 Dispatch Center, six holding cells, a new video arraignment camera system, employee lounge, lockers for the officers, a sound-proof interrogation room, and increased security. It also was designed for safer interactions by providing more secure prisoner handling, along with separate areas for housing witnesses and crime suspects.
In 2018 it was determined that the time for expansion had come, and the Township had the funds available in its Capital Improvement Fund (CIF) to proceed with the $2.9 million, 7,203 sq. ft. addition, and 3,014 sq. ft. renovation project.
The project includes an expanded administrative area, a modern conference room, improvement in the security and flow of the prisoner processing area for officer safety, an improved locker room configuration, improved investigative and patrol offices, and an open break room to promote comradrie and communication among officers
Working with the Advisory Board led by Shelby Township Police Deputy Chief Mark Coil, and Trustee John Vermeulen, AEW completed the plans, and DCC Construction served as the builder. Jason Arlow, AIA, served as Project Manager, Matthew Berge, AIA, provided Architectural Design, Ann Vigneron provided Interior Design, and Kevin Zauel, PE, handled Structural Engineering.