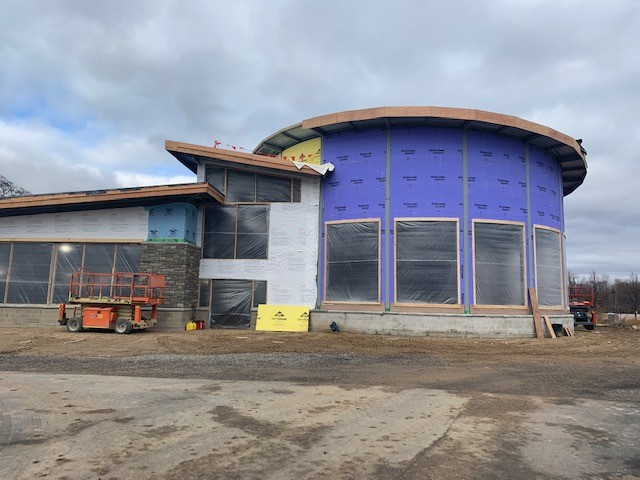 The long-awaited Library's significant progress is generating much interest from Township Officials, Library Director Katie Ester and the Library Staff, the Library Advisory Commission Members, and Township Residents.
Located in the Township's Municipal Complex, the Library is scheduled for completion in October. The current 12,500 sq. ft. Library opened in 1972 in a building formerly occupied by Disco Elementary School that was built in 1960.
The new Library features increased space for children's programming, a technology lab, a dedicated teen area, four meeting rooms, and five study rooms, along with a number of other amenities not available in the current facility.
Anderson, Eckstein & Westrick, Inc. (AEW) with corporate headquarters in the Township, is honored to serve as the Architect of record and Structural Engineer for this new state-of-the-art facility.  Jason Arlow, AIA, VP, and Director of Architecture, is Project Manager, Scott Kelley, Senior Architect, is the Construction Administration Architect, Wakely Associates served as Associate Architect, Peter Basso Associates is the Mechanical, Electrical, and Plumbing Engineer, and Bernco, Inc. is the General Contractor.