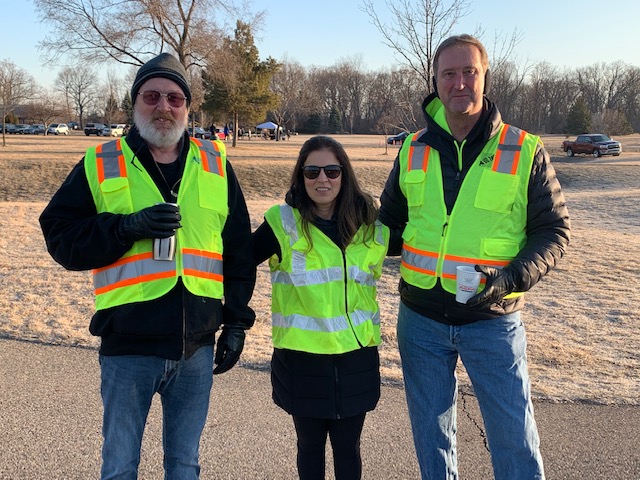 This year's 5K "Jingle Bell Run" was held on Sunday, March 21 at Riverbends Park in Shelby Township with almost 400 runners and walkers participating. The charitable fund-raising event was again hosted by Founder and Race Director Michael Ward, and his team of volunteers.
The race was postponed from last December due to the Covid 19 virus, and there were four "waves" of participants. A number of them were dressed in their winter holiday gear, helping to create a fun atmosphere, with children, adults and pets participating.
AEW volunteers once-again handled parking lot duties, and with the race being held at Riverbends Park for the first time this year, our team "learned on the job." The run participants arrived early to register and be ready for their starting times of 9 a.m., 10 a.m., 11 a.m., and noon.
Our team included Craig Amey, Anthony Kowalchick, Jeff Miller, Wayne Oehmke, Aseel Putros, Juli Sala, Randy Smith, Gordie Wilson, and Kevin Zauel, and everyone welcomed volunteering in the warmer weather.