Ashley Casey, and Jack Fox, currently both Graduate Engineers at AEW,  learned recently that following much work, concern, and preparation, they have both passed the Professional Engineer (PE) exams, and are well on their way to earning their full licenses.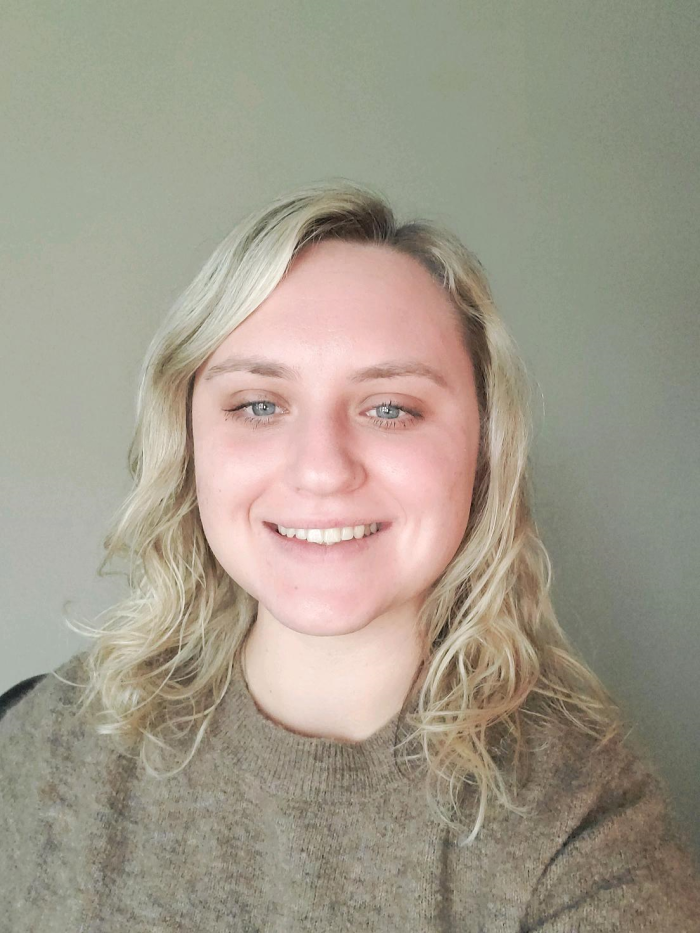 Ashley began her career at AEW in June 2015 as an intern, and achieved full-time status following her graduation from the University of Detroit Mercy in 2019. She earned a Bachelor of Arts in Civil Engineering, with a minor in Women's and Gender Studies, followed by a Master of Arts in Environmental Engineering in 2020. A resident of Chesterfield Township, she attended Anchor Bay High School.
As an intern, working under the direction of Kyle Seidel, PE, she completed manhole inspections, along with other asset inventory work, in addition to survey and inspection department rotations.
In her role as a Graduate Engineer, Ashley has performed considerable work in Mount Clemens and Ecorse. She has completed Asset Management Reports, and is currently managing a Closed Circuit TV (CCTV) project in the City of Ecorse, and a roadway rehabilitation project in the City of Mount Clemens.
She has also overseen a lead service line replacement project in Mount Clemens with funding provided by a pilot grant from the Michigan Dept. of Environment, Great Lakes and Energy (EGLE).
Ashley was part of a team effort to create EGLE grant applications for a number of communities AEW serves.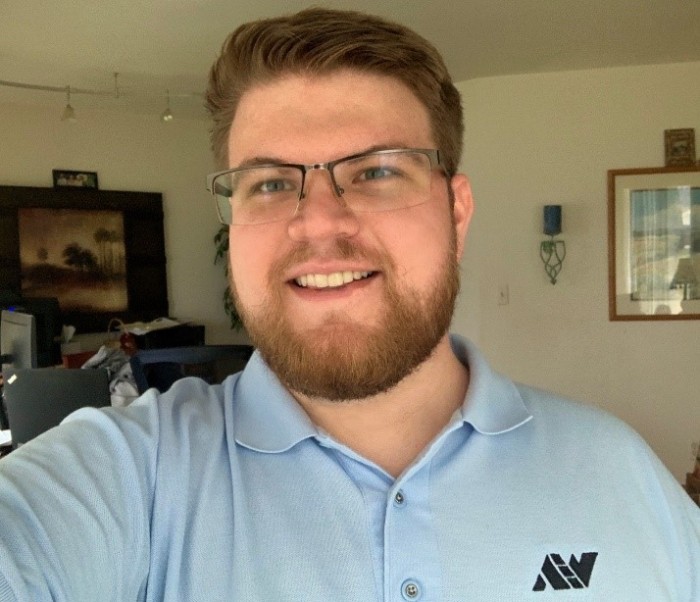 Jack began his career at AEW in 2015 as an intern, an Engineering Aide III, graduating with a Bachelor of Science degree in Civil Engineering from Michigan State University. He attended Avondale High School, and lives in Rochester Hills.
As an intern, he worked in the Survey Dept., performed manhole inspections, and also construction observation. Following graduation from State in 2019, Jack became a full time Graduate Engineer, working under the direction of Mike Smith, PE. In his role as a Graduate Engineer, Jack performs various tasks and assignments including engineering and plot plan reviews, preparing project cost estimates and specifications. Jack also assisted in the design of the Crooks Road Pathway project in Rochester Hills, and is currently designing a concrete pathway in Springfield Township.
The criteria for obtaining a PE license includes earning a Bachelor's Degree in Civil Engineering, passing the PE test, which Ashley and Jack just did, and having four years of working experience under a licensed PE. Earning a Master's Degree also counts toward fulfilling the four year requirement.
Congratulations to both Ashley and Jack, and best wishes and continued success as you pursue the final steps to earn your Professional Engineer licenses.