Who We Are: Architects
Posted on June 12, 2020
June, 2020
What people think architects do
When talking about architects, most people imagine a circle-framed glasses wearing, Frank Lloyd Wright-esk designer, sketching out designs on napkins. These designs are pure works of art that someone else will have to figure out how to actually build into a complete structure. Many people also think that if you are an architect, you only design houses. While architects can do all of the above, the job description for most is a little different.
What architects really do
Architects are responsible for designing every type of building, from houses, to hospitals, to stadiums – and any type of building in between. By definition, architects are licensed to "protect the public health, safety and welfare." Licensure is a requirement to practice architecture in the United States. Architects not only design buildings, but the spaces and experiences in and around them. Another role is evaluating and make recommendations on existing buildings and building functions. Creating construction documents, as well as signing and sealing said plans, is an important duty. These plans are used by contractors to build their designs, and are submitted to local governments to ensure they comply with codes and regulations. Architects create renderings, 3D models, and virtual building walk-throughs. Plans, elevations, sections, and renderings are created in computer programs, drawn out by hand, or a combination of the two together.
Within the umbrella of Architecture, there is also:
Landscape Architecture – Designing the landscape of a site, from tree plantings to retaining walls
Urban Design – City Planning, designing streetscapes, and Master Planning
Interior Design – Designing interior spaces, choosing interior finishes, textures, and colors
Graphic Design – Communicating graphically with plans, diagrams, and illustrations
Historic Preservation – Repairing existing historic buildings, adding appropriate additions or renovations
Construction Management – Overseeing the construction process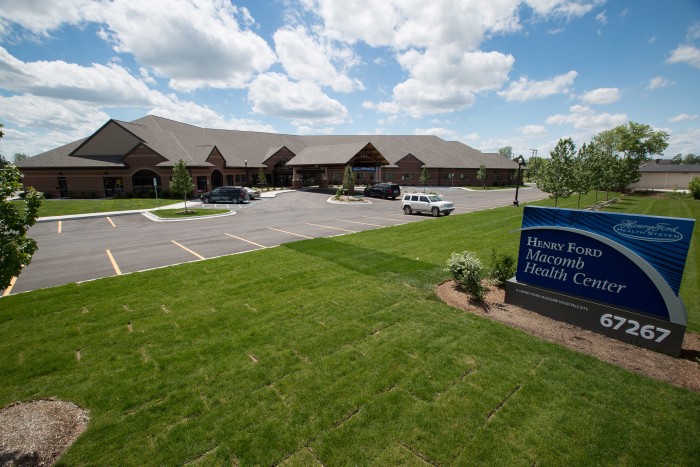 When do you need an architect?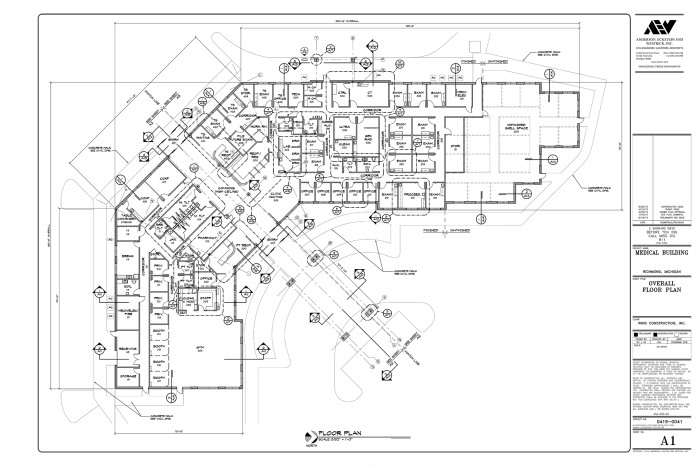 While this may vary from municipality to municipality, generally speaking, if you need to pull a permit for a new building or renovation, you need an architect! An architect will be able to create and seal plans. For small projects when an architect is not required, it's still a smart choice to use one. Architects know building codes and other design criteria such as the Americans With Disabilities Act (ADA) Standards and make design decisions that comply.
What do we do?
At AEW, we specialize in many types of design:
Municipal (City Halls, Fire Stations, Courts, Libraries, and Metropark facilities)
Commercial (Retail centers, office buildings, tenant fit-outs, medical centers)
Industrial (manufacturing facilities, warehouses)
Modular (Hotels, apartments, senior living)
Interior Design (For new builds and renovations)
We work alongside our in-house structural engineers for a fully engineered design. This saves the design team time. If structural engineers weren't involved in the entire process, a separate consultant would have to be brought in at the end of the project.
What tools we use:
While pencils and drafting tables are still lurking around the office, our most used tools are computer software programs. These are the main programs we use to create and display architectural information:
AutoCAD
We use AutoCAD to create design documents, from schematic designs to full construction documents. In this program we draft floor plans, elevations, sections, and details as needed for each project.
Revit
We also use Revit to create our design documents. While we are able to create plans, sections and elevations like AutoCAD, these elements are modeled in 3D. Which means modeling a floor plan in 2D is creating the elevations and 3D building model at the same time.
SketchUp
This program is used to create 3D models for renderings or virtual walk throughs a building or space. Many times, this is used to quickly model the concept of a building's exterior (or shell) before a full design is developed.
Photoshop
Used for renderings and other illustration needs, to help others better understand a design or design feature.
Illustrator
Also used for illustration needs and other graphic representations.
Comcheck
This tool allows us to check a building envelope for energy efficiency. This is a requirement for new construction and additions in many municipalities.
Do you need an architect?
Contact us!
586-726-1234 | https://aewinc.com/contact/
---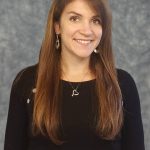 I'm Brandy Chirco, a graduate architect here at AEW. I have a Bachelor's and Master's degree in Architecture from Lawrence Technological University. At Anderson, Eckstein and Westrick, I am involved in many municipal, commercial, and modular design projects. I also have a strong passion for historic preservation. Outside the office, I am on a local Historic District Commission and serve on the board of a local historical society. No matter where I am, I love to create. Whether that's designing buildings, digital graphics, scroll saw art, or painting – I'm all about it.
---